Jon Lovitz Wants You To Eat Avocados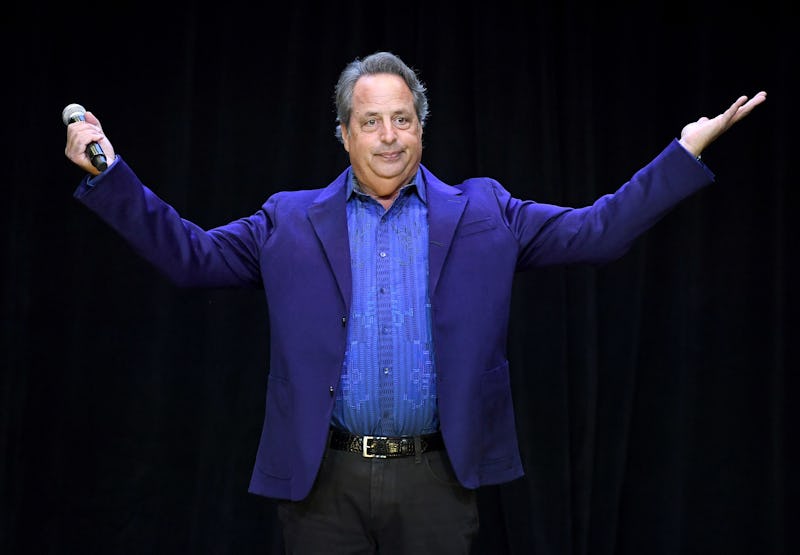 Ethan Miller/Getty Images Entertainment/Getty Images
No advertising is needed for me to crave the creamy goodness of an avocado. Yet in the last few years, Avocados from Mexico has been getting the word out to the U.S. about the delicious fruit whether it's needed or not by having avocado Super Bowl commercials. In 2016, avocados were memorialized in a future space museum along with Scott Baio, so who is in the avocado Super Bowl commercial for 2017? For Super Bowl LI, Jon Lovitz will be tempting you with the tastiness of avocados.
Lovitz has been making people laugh and cringe with his slightly unsettling persona since the 1980s as a cast member on Saturday Night Live and in movies and TV shows like A League of Their Own, Matilda, High School High, Friends, Seinfeld, Rat Race, and Grown Ups 2. He has also done a ton of voiceover work from his TV show The Critic to animated movies with Adam Sandler like Eight Crazy Nights and Hotel Transylvania. Currently, Lovitz has has an extended engagement in Las Vegas with his SNL castmate Dana Carvey.
Beyond his Super Bowl commercial for Avocados from Mexico, Lovitz was on TV most recently in Arnold Schwarzenegger's The New Celebrity Apprentice, which led to him getting into Twitter fights with Boy George. (The comedian and actor is actually very active on Twitter.)
As for his Super Bowl spot, it's chock full of avocados and the creepiness that Lovitz is known for since he urges you to, "Eat them. Eat it!" in a white turtleneck and blazer in front of a spinning background.
Is anyone else reminded of Lovitz in The Wedding Singer right about now?
Perhaps I'm biased since "He's losing his mind ... and I'm reaping all the benefits" is one of my favorite movie moments of all-time, but I'm into Lovitz making me feel uncomfortable while attempting to hypnotize me into eating avocados. Yet, his spinning head isn't actually the commercial that will air during the big game on Sunday, Feb. 5. That is just a teaser for a longer commercial about a secret society where the leader is concerned that people know about the nutritional values of Avocados from Mexico. (Just wait until we all find out that there are only 49 shades of grey.)
Lovitz pops up at 1:32 in the above commercial as part of subliminal messaging and the next moment, the secret society is chowing down on some chips and guacamole.
As the teaser for the longer commercial is 30 seconds and Lovitz only appears for about a second in the secret society commercial, I expect Lovitz's face to pop up in other avocado commercials after the Super Bowl as part of "subliminal advertising." Sure, it's wacky and highly unnecessary (who needs subliminal advertising to tell them to eat chips and guac?!), but the quirkiness of Lovitz's spot for Avocados from Mexico matches the unique fruit he is hawking.