Astrologers Say These 3 Zodiac Signs May Be Prone To Stress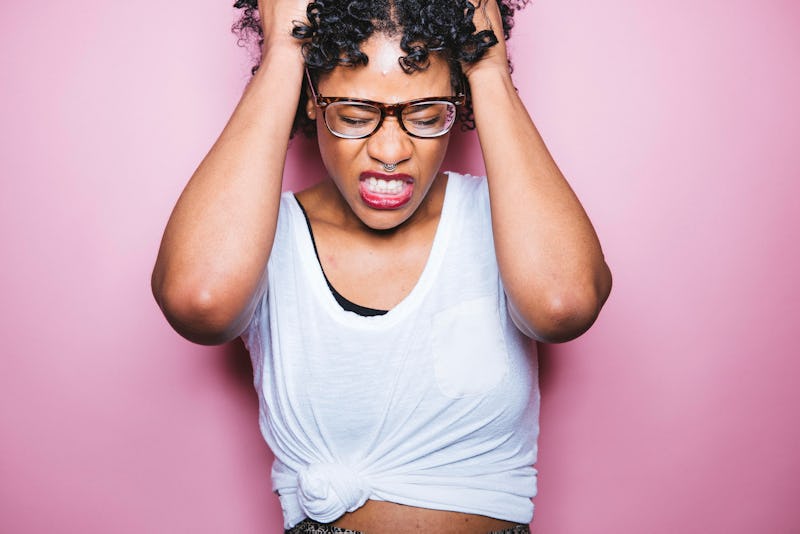 BDG Media, Inc.
There are so many reasons why people feel stressed out, overwhelmed, and overly-busy. Packed schedules, personal problems, the responsibilities of life — the list goes on and on. But when it comes to astrology, some zodiac signs may be more prone to stress than others due to their personality traits, how they view the world, and the things they value most.
Their "ruling planet" can also play a big role in the amount of stress they feel. "Essentially, this means that each zodiac sign is ruled by one or more planets and much of their core personality is formed from this rulership," Julia Kelley, an astrology and yoga teacher, tells Bustle. "So for instance, Capricorns are hard-workers, straight-forward, and ambitious, and much of that comes from the planetary rulership of Saturn, which rules responsibility and discipline." And while being a hard worker doesn't automatically mean Capricorn will feel stressed, it can put them in a position where stress may be more likely to crop up.
Once these signs are aware of their potential stressors, however, often all they need to do is make a few simple changes in order to find more balance. Here are the three zodiac signs that are most likely to deal with stress, according to an astrologer, as well as what they can do about it.