Jaclyn Hill Just Explained Why Her Debut Cosmetics Line Has Been Postponed Again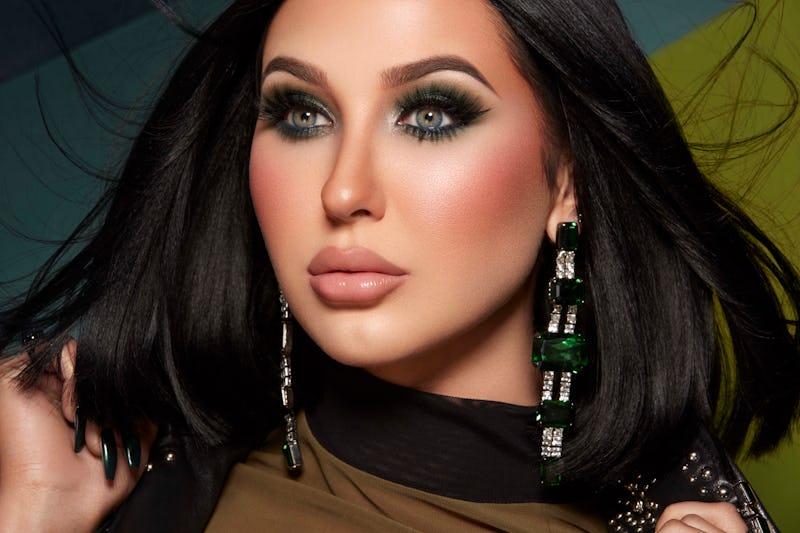 Courtesy of Morphe Brushes
Among YouTube beauty gurus, there are some names that are more recognizable than others. One of them is Jaclyn Hill. The guru has over five million subscribers to her channel, sold more than one million Morphe palettes, and is launching another collaboration this month. But why did Jaclyn Hill Cosmetics get delayed? Many of Hill's most loyal fans are wondering when the guru's personal brand will be making its way to shelves, and the reason for its delay is certainly not an absence of work on Hill's part. In fact, the brand's delay is actually quite understandable.
Hillsters (the name for Hill's most loyal fans) have long been awaiting the guru's brand. Not only has she seemingly teased it in YouTube videos, but she's been open about her hard work in developing the perfect products. When Hill announced her new Morphe Vault Collection after teasing some seriously gorgeous eyeshadow swatches, some of her fans were disappointed (though still excited for the collaboration) that they weren't part of her personal brand.
Hill, clearly seeing the disappointment, took to her Twitter to explain that the brand has experienced some set backs in development, but that ultimately fans would be seeing the brand.
In an interview with Bustle, Hill went into more details about what these setbacks are, and how they affected the brand. One of the reasons won't come as a surprise to her fans. The demand for Jaclyn Hill Cosmetics is high, and it's caused the guru to reevaluate the volume of products she's creating. Speaking with Bustle, Hill explains, "Well, one of the reasons Jaclyn Hill Cosmetics has not launched yet is because I became aware earlier in the year of how high the demand is for it, and it really cause a lot of pressure for me, so we kind of went back to the drawing table, and we ordered more units and added more products for our initial launch."
The demand for Jaclyn Hill Cosmetics is only part of the delay, though. Hill has been open about her recent divorce from her husband and its impact on her personal life. She tells Bustle that beginning a brand during such an emotional time just doesn't feel right. She says, "Along with my personal life, I have just been so stressed out and I felt like it just wasn't the time for me to be launching a brand right now and taking on that huge responsibility with everything I've been going through."
Just because Hill has delayed her launch doesn't mean she hasn't been working, though. If you haven't been watching the beauty community on social media, you may have missed that Hill's second collaboration with Morphe, the Jaclyn Hill x Morphe Vault Collection, is debuting this month. In fact, it's coming to fans soon. The collection of four palettes is set to launch on June 26 in stores and online with Morphe. A few weeks later, they will make their debut at Ulta on July 15.
If you loved the original Jaclyn Hill x Morphe palette, her new collaboration is going to be perfect for you. The shades in the four Vault palettes are actually shades that Hill unfortunately had to cut from her original 35-pan palette as they wouldn't fit inside. Now, fans aren't just getting to see them, they're getting to shop them, too.
While Jaclyn Hill Cosmetics may not be coming right around the corner, it is still coming. Clearly, Hill is committed to making her brand the best it can be for those who have been loyal fans for years. Could anyone ask for more?