This Beachy '90s Jewelry Trend Is Making A Comeback This Summer
It'll make you wanna hang 10.
by Casey Clark and Jamie Cuccinelli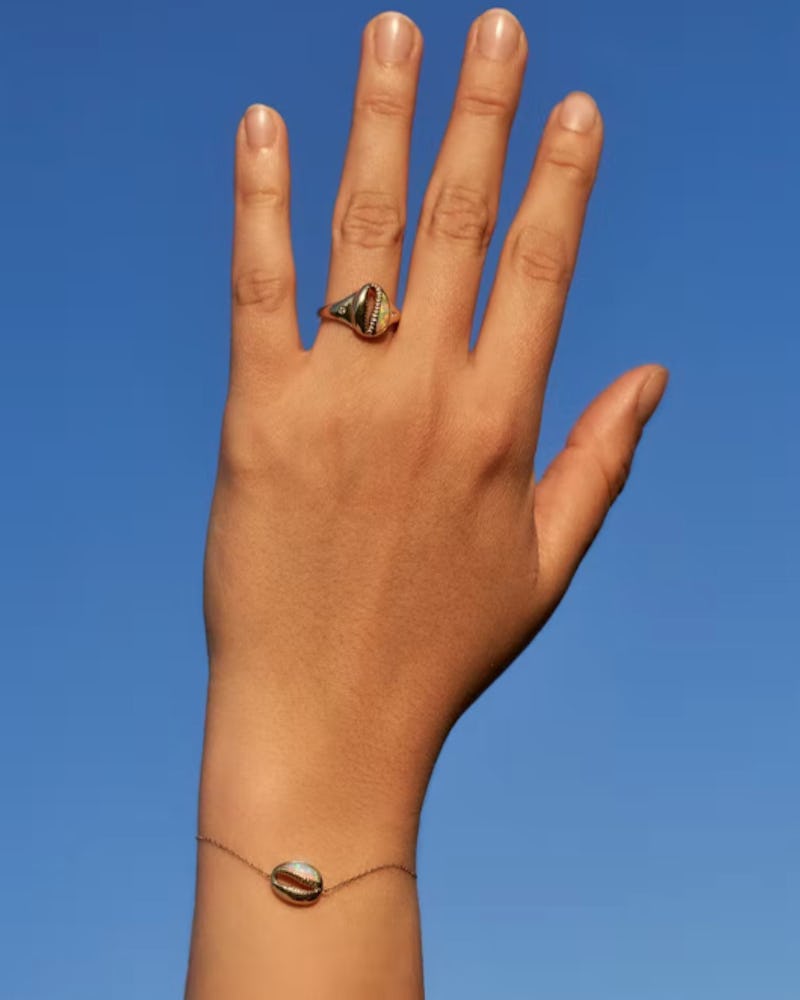 TBH, it's never too early to start shopping for summer, whether it's a cute new swimsuit or chic cover up. One accessory to definitely add your must-buy list for summer 2022? Shell jewelry.
Yes, this '90s jewelry trend is experiencing a revival, thanks to celebs like Gigi Hadid and Zendaya who've both been seen wearing the beachy, throwback accessory.
Despite shell jewelry's surfer girl roots, the 2022 version of this trend is surprisingly versatile. From puka shell necklaces to gilded gold seashell earrings, there are a plethora of styles and designs to choose from to pair with almost any outfit this spring and summer, whether laidback or more elevated.
Some styling suggestions? If you're going for casual, pair traditional shell jewelry with a denim skirt (another Y2K revival trend) and a breezy tee — or a bikini top, if you're at the beach! Headed to a fancy dinner while on vacation? A boho maxi dress and a pair of wedges make the perfect mate to shell-shaped jewelry in gold or silver.
Below, I've gathered some of the best shell jewelry finds, starting at under $50, that you can wear with your favorite spring and summer looks. So hang 10 and scroll on to start stocking your warm-weather accessory collection.
Bustle Shop is Bustle's shoppable guide to editor-approved buys in fashion, beauty, wellness, and lifestyle. We may receive a portion of sales if you purchase a product through a link in this article.
Bustle Shop brings you the editor-approved buys we can't get enough of and think you'll adore, too. Best of all, you can shop all of the products above directly on this page without visiting multiple retailers. Simply click on an item to learn more, choose your size or favorite color (if applicable), and then hit "add to cart." When you're done, you can click over to your cart in the top right corner of your screen to purchase all your stellar selects at once. How easy is that?
Questions about shipping, returns, or your order in general? Click here for more information.
Explore more of Bustle Shop (and our fashion, beauty, and lifestyle must-haves) here.