The Unexpected Way Addison Rae Uses Lip Liner
The social media star and entrepreneur shares her beauty routine.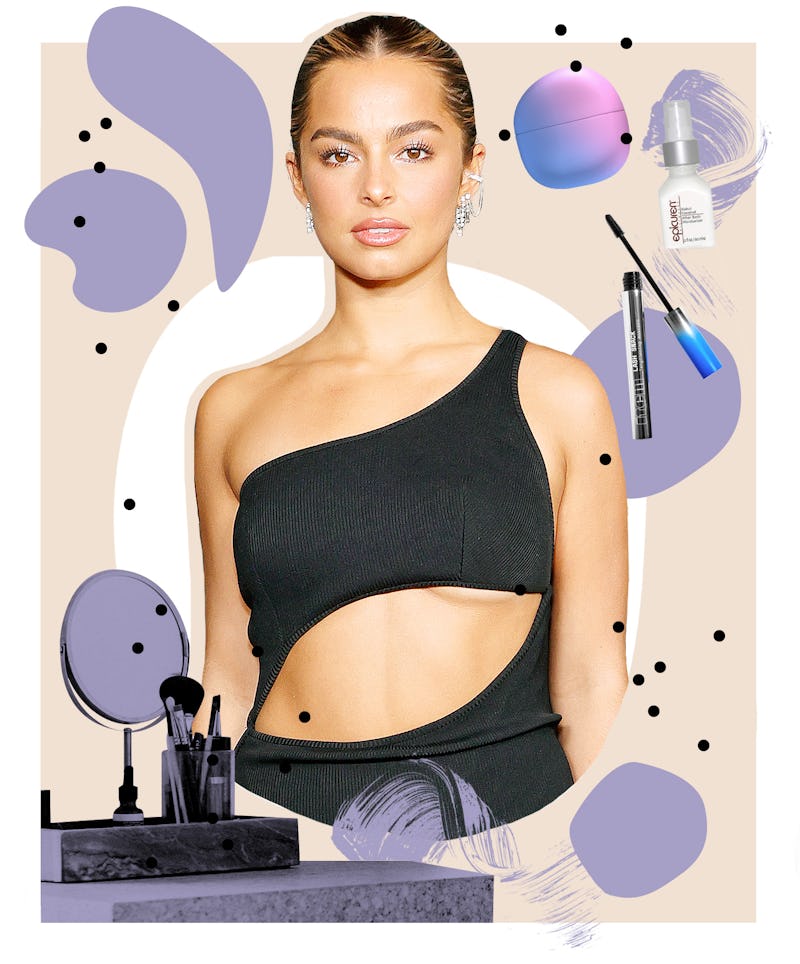 Getty Images/Amy Sussman
In Bustle's Beauty Detail, we dive into the beauty bags of our favorite talents for intel on the rituals that keep them glowing and the MVPs (most valuable products) they can't live without. Here, Addison Rae tells Bustle about her self-care essentials, her strategic approach to fragrance, and the early 2000s trend she's bringing back in style.
Addison Rae's first perfume obsession was Britney Spears' Fantasy. She would go to the mall and buy the mini bottles, so she could always have the scent on hand to spritz herself with. But she also used different fragrances for different occasions.
"If I was going on a date, I would wear a different fragrance than if I was going home or seeing my family," Rae tells me over Zoom. "I've always thought it's really cool to associate different moments with smells." That approach to scent is what inspired her to launch her own fragrance line, Addison Rae Fragrance — a collection of three unique formulas, each catered towards a certain mood (Happy AF, Hyped AF, and Chill AF, to be exact).
This isn't the social media star's first foray into the beauty world — Item Beauty, Rae's skin care and makeup brand, launched in 2020. Though the entrepreneur entered stardom through her viral TikTok dancing videos, a quick scroll through her social media accounts (which total hundreds of millions of followers across her Instagram, TikTok, and Twitter) will prove she has a seemingly-innate beauty savvy. Whether she's rocking '90s-era butterfly hair clips or pigtails, Rae is perpetually at the forefront of what's trending.
One source of inspo for the brand founder? Tumblr. "I had Tumblr growing up and now it's so funny to see Tumblr-esque vibes coming back into style," says Rae, laughing. She happens to be wearing one of these trends as we Zoom: bright purple eyeshadow. "Colorful eyeshadow was very trendy in the early pop 2000s days, which have been coming back a lot," she says.