19 Fruity Perfumes & Fragrance Oils That Give Juicy Vibes For Summer 2023
Berries and citrus ahead.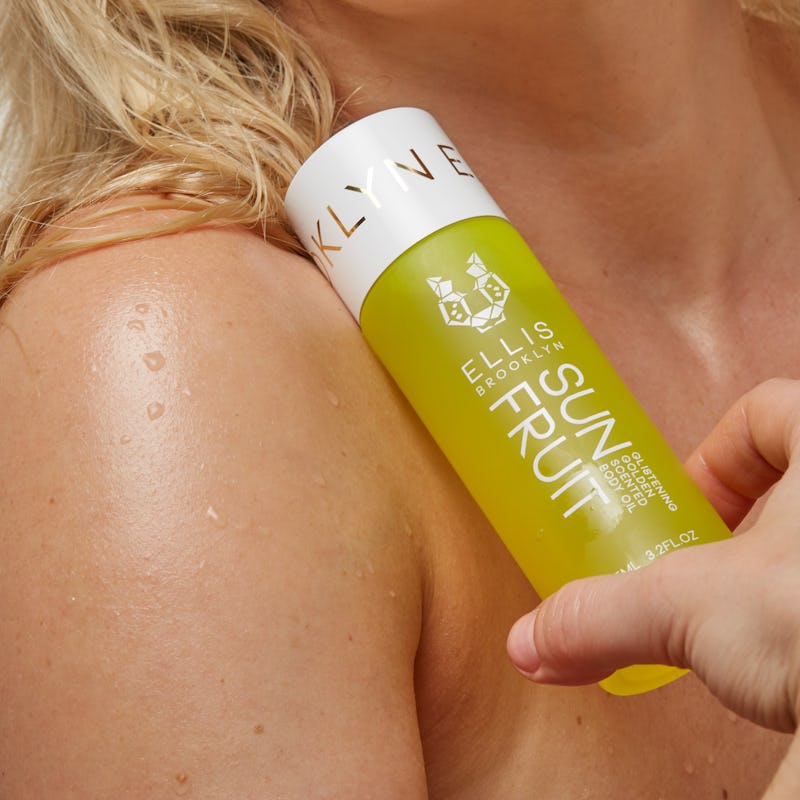 Ellis Brooklyn
We may receive a portion of sales if you purchase a product through a link in this article.
For the cooler, cozier winter months: Warm and nostalgic vanilla fragrances and candles are truly *everything.* But when it comes to sweet summertime, it's all about bringing those newly awakened, oh so juicy, and flirtatious vibes with your signature scent, lacquered manicure and pedicure, on-trend fits, and beyond.
In other words? Yummy fruity perfumes filled with key notes like crisp apples, decadent berries, zesty lemons, honeyed figs, dewy tangerines, and much more are a major green flag. And while traditional fragrances add that joyful summery vibe with just a few spritzes on your pulse points — fragranced body oils are a total understated must-have for adding a sultry aroma to your skin, all while giving your sun-kissed complexion some much-needed radiance and hydration. (Total win win, in my opinion.) What's more, the act of applying the scented oils is a form of self-love and self-care, allowing you a few personal moments to connect with your body in a mindful way, all while enlivening your senses.
In need of a fresh new summer scent, or keen on trying a luxe fragranced body oil for the upcoming beach-bound months? Here are 19 fruity perfumes you're going to want to add to cart ASAP.