8 Black Beauty Gurus On The Generational Rituals That Inspire Them
"I always wear a lipstick as my main look because of my mom."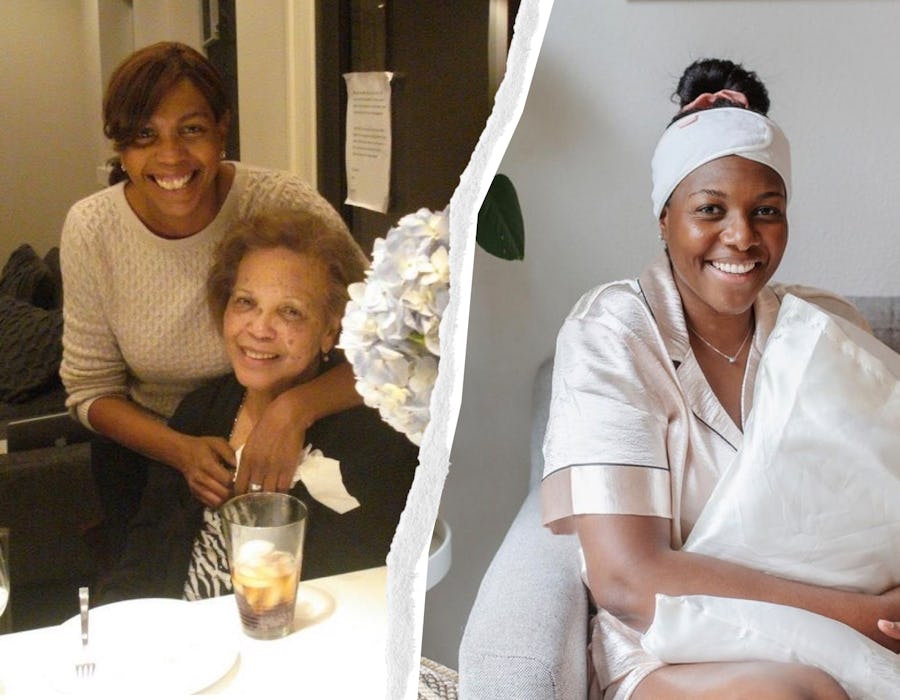 Alisia Ford
For Black women, many beauty practices come from traditions that evolve over time yet never lose their cultural significance — think sacred rituals like wash day and deeply rooted ingredients like shea butter. In honor of Black History Month, Bustle spoke with influential Black women about the generational beauty lessons that have shaped their current routines.
"We're all connected by our relationship to Black beauty and our identity, so it's important to celebrate it and take pride and ownership in that," Chloe Hall, Elle's beauty director, tells Bustle. Other beauty industry pros — like Naked Beauty Podcast host Brooke Devard, who loves trying bold looks because of her grandmother; MAC global editorial manager Khalea Underwood, who uses Sundays as a day for self-care, as inspired by her family; and Buttah Skin founder Dorian Denaud, whose own brand was inspired by generational skin care rituals — share the key sentiments and beauty practices that they've adopted from their families.
Through observing the key figures in their lives, these women have cultivated their own routines inspired by those who came before them. Whether it was through watching matriarchs do their hair or having Vaseline lovingly rubbed onto their skin before school, these are the self-care lessons that have shaped who they are today.