Blake Lively Debuts Red Hair For The It Ends With Us Film Adaptation
The movie version of the beloved novel is highly-anticipated.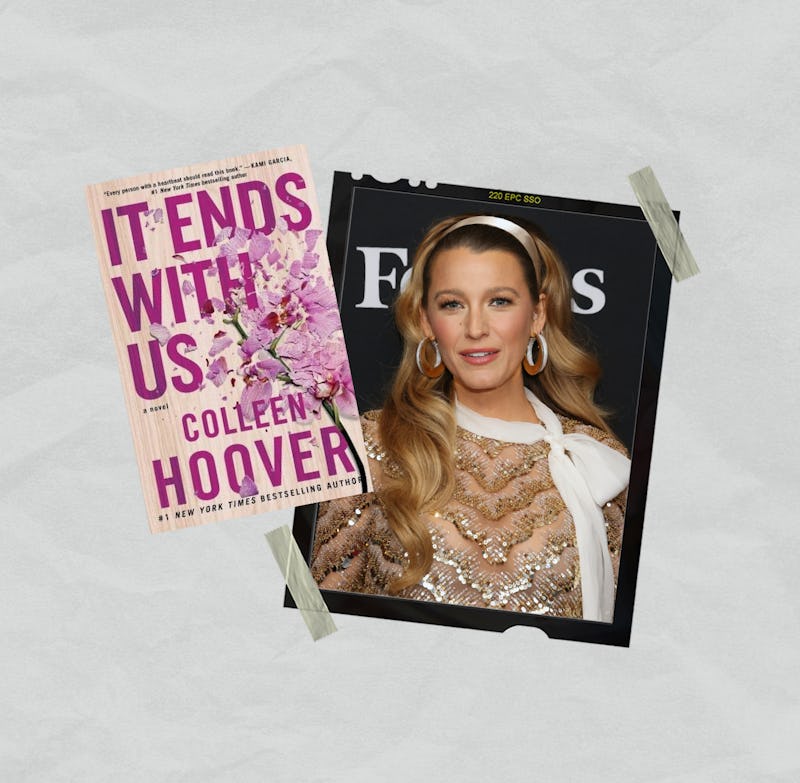 Getty Images
Whether or not you're a mainstay on BookTok (anyone else?), you've likely heard of, or already read, the well-loved novel It Ends With Us by Colleen Hoover. What's more, countless celebs like Kylie Jenner have shared their love for the book on Instagram, and it even made an impromptu appearance on an episode of The Kardashians, with Kendall Jenner buried in her copy while getting glammed in the makeup chair.
Given Hoover's power over the book-loving girlies of the world (my personal fave of hers being Verity, which is a *serious* must-read for my fellow thriller lovers) — it only makes sense that the hype would garner enough attention for some serious stars to be considered for the role. And just like that: Blake Lively has been cast in the upcoming film adaptation of the book, alongside her male counterpart Justin Baldonis, who is well known for his work in Jane the Virgin, Five Feet Apart, and more.
As a sweet nod to the announcement, Lively took to her Instagram stories to share her new deep, red velvet-hued hair for the role. And just in case fans and followers weren't sure what the big change was for, she paired the song "Lily" by The Smashing Pumpkins with the post (ICYWW, Lily Bloom is her character's name).
While the subjects written within the pages of It Ends With Us have left some upset (trigger warning: it does deal with abuse), Hoover has vulnerably shared that the story is loosely based on some of her mother's own life experiences. And while it's never okay to romanticize toxic relationships, it *is* important, okay, and necessary for stories like these to be told from unique perspectives.
As a major Blake Lively fan, I for one plan on picking up my copy of the buzzy book and tuning into the film's premiere (which currently does not have a set date, but will likely make its way into theaters in 2024).