Christina Aguilera's 3D Vulva Manicure Honors Her New Lube Brand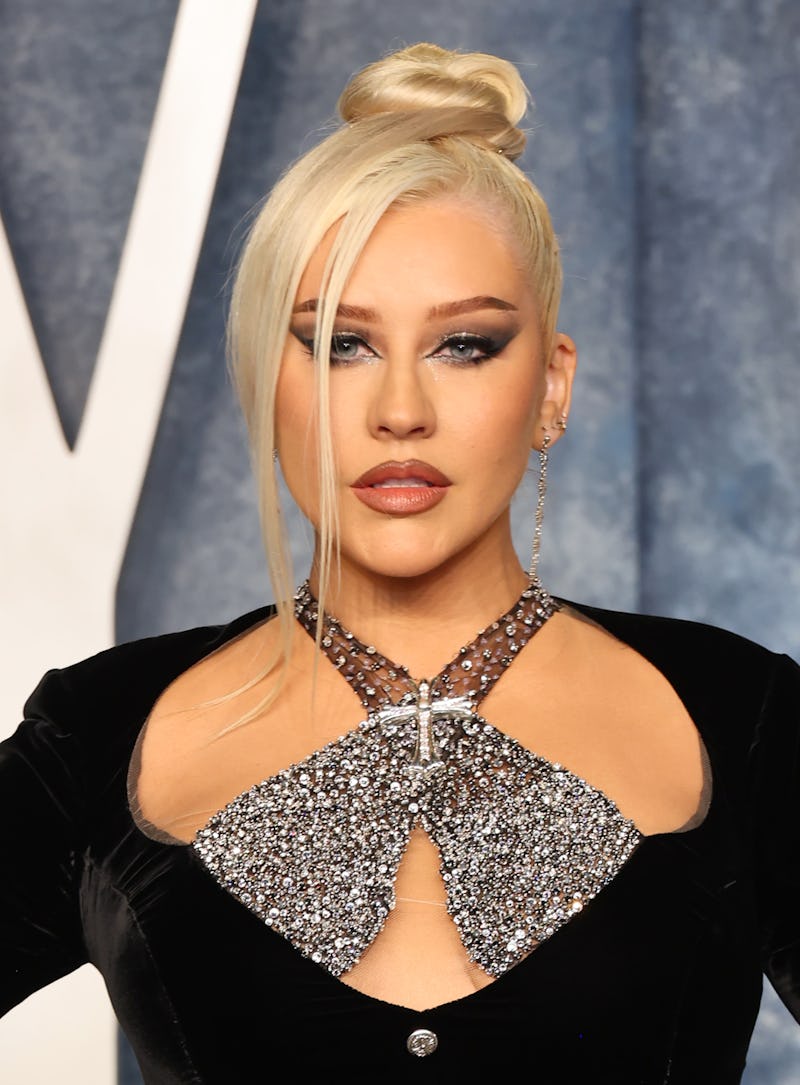 Amy Sussman/Getty Images Entertainment/Getty Images
From her earliest days providing the cultural reset that is the "Dirrty" music video, to her unwavering support of the LGBTQ+ community: Christina Aguilera is truly the embodiment of embracing your sensuality *and* sexuality to the fullest.
And in the last few weeks, the icon has revealed her role in creating an unexpected new brand within the beauty and wellness space (that, TBH, makes all the sense in the world for the trailblazer). Meet, Playground. The brand is a thoughtfully-curated collection of vegan, pH-balanced sexual lubricants that encourage those sensually playful moments — for solo or with a partner.
Alongside her team of business women, Aguilera is named one of three co-founders. In her announcement video, she said: "It's so important to me that women feel empowered to embrace who they are. You can be your best self when you own every sense of yourself. There should just be no shame about that."
Soon after, the artist appeared on the cult-fave, Spotify-exclusive podcast Call Her Daddy (which marks her first-ever podcast appearance, ICYWW). And in true Xtina form — she arrived donning ultra-long, baby pink stiletto nails with three-dimensional vulva art on every single tip. Yep, you heard that right.
As for the nail artist behind the daring look? Aguilera tapped one of the most sought-after LA-based celebrity nail techs, Zola Ganzorigt, who frequently works with the likes of Kylie Jenner, Sydney Sweeney, and Hailey Bieber, to name a few.
While this particular set may not be for everyone, 3D designs *are* starting to have their main character moment in the world of manicures. Watch this space — more are undoubtedly coming soon.
Get The Bustle Daily Newsletter
With exclusive celebrity interviews, the best new beauty trends, and earth shattering relationship advice, our award-winning daily newsletter has everything you need to sound like a person who's on TikTok, even if you aren't.