13 Early 2000s Updos That Will Make You Feel Like A Y2K Pop Star
This is what dreams are made of.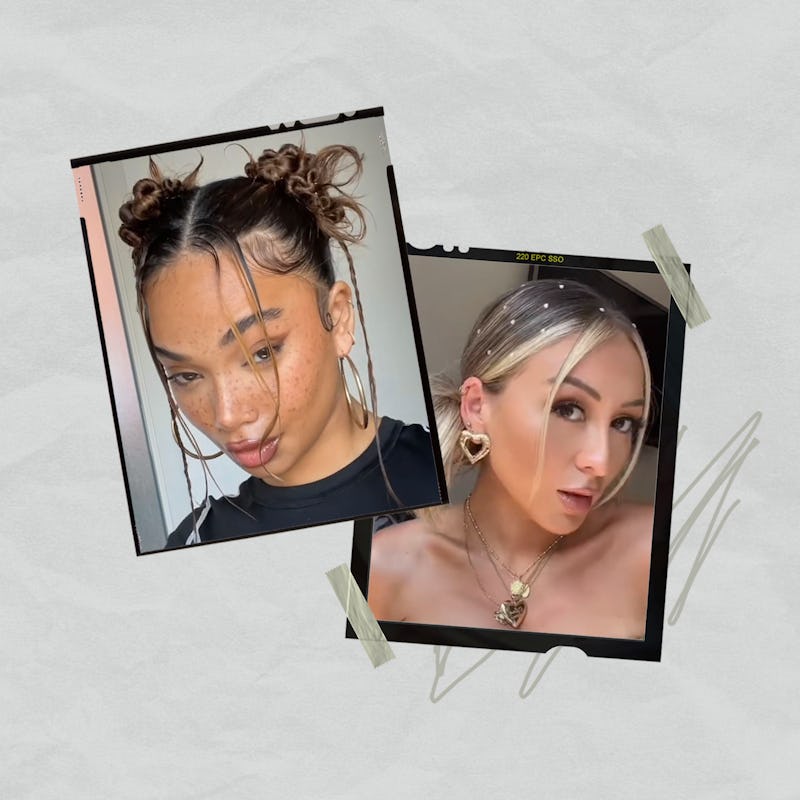 TikTok: @cecilialaulanne/@yeshipolitoo
Growing up in the early 2000s, I so badly wanted to emulate the 30-something it girls of the time. Jenna Rink's colorful slip dress and playfully spiked hair in 13 Going On 30 made me wish I'd wake up the next day, a grown up just like her. Andie Anderson's iconic backless gown and bleach blonde hair was a total cultural reset, IMO — not to mention, her idealistic career in journalism sparked my dream of being a writer one day ...
Now that myself and countless other '90s babies are *finally* the same age as our long-time idols, it makes complete sense that all things Y2K would be back in style. Since Millennials are a now little bit older (and have the money to spend on backless slip dresses and pricey salon appointments), we're collectively living the lives our younger selves once dreamed of. *Cue that famous Lizzie McGuire song.*
If you too are finding yourself feeling nostalgic for the past, and finally want to try out the cool girl hair styles that reigned 20 years ago, you're in luck. Here are the 12 early 2000s-inspired updos you're going to want to recreate (for all hair types and textures).