6 Fall 2021 Hair Color Trends To Have On Your Radar
Get 'em while they're hot.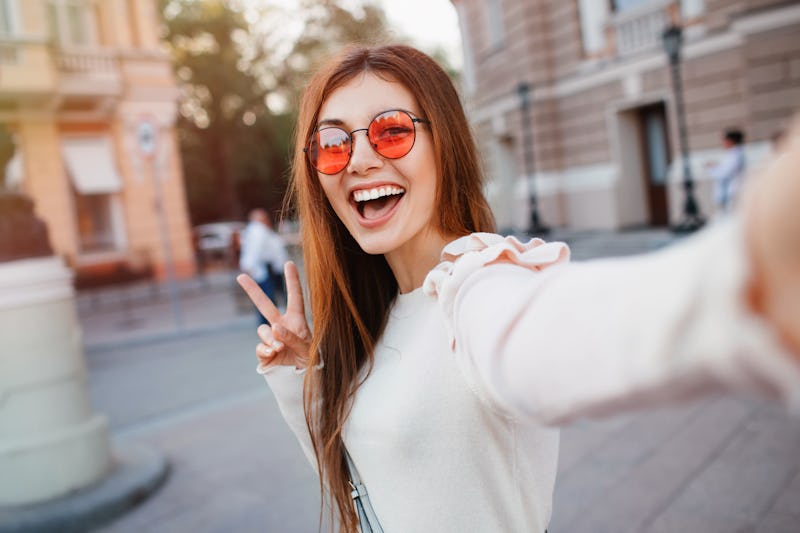 Shutterstock
Fall is a wonderful time for so many reasons: foliage, cozy sweaters, candles, PSLs (basic, but delicious). But one of the best things about the cooler season is trading in your brightly-colored summer hair for a darker, maybe even edgier shade. This year, fall 2021 hair color trends are more exciting than your typical ashy browns and muted hues. In fact, the most popular hues will be quite the opposite.
Colorists say you can expect to see sparkling, rich shades glowing all over your timeline. "The trend in hair color right now is all about going a little warmer," Ian Michael Black, Aveda's global artistic director, tells Bustle via email. "Over the past few years, we've seen some very cool colors as the most fashionable, like silvers and blues, but now we're seeing a move to a warmer spectrum of hair colors," he explains. Shades like warm copper with natural blends, bright cinnamon, and golden blonde will dominate the next couple of months. Celebrity hairstylist and colorist Cory Aaron Scott echoes Black's observations, explaining that his "clients are asking for richer tones" this time of year.
The sun may be retreating, but these hues are heating up. Read on to see which fall hair colors are going to be trending this season.