9 Trendy Summer Hair Colors That'll Have You Calling Your Colorist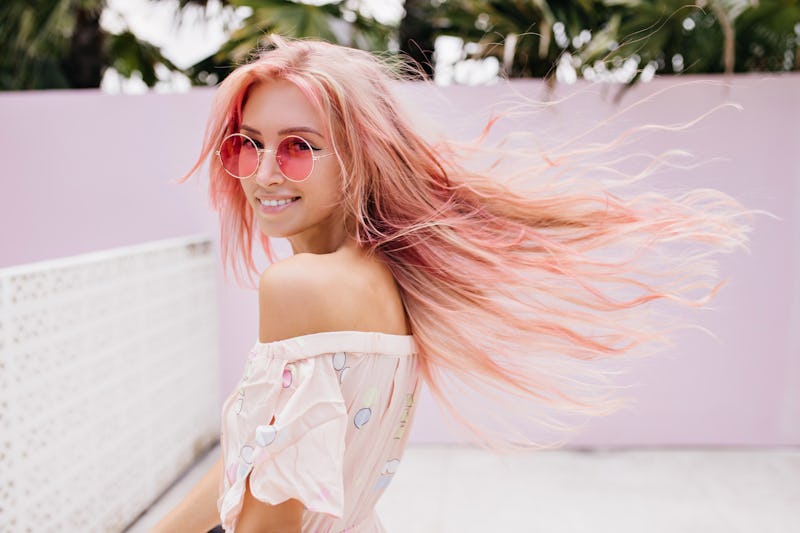 Shutterstock
Is there any better way to usher in a new season than a hair color change? Sure, the whole "new season, new look" thing is a little cliché. But you have to admit: There's just something about the summertime that gets the fun, carefree vibes flowing. And those uninhibited feelings are what make the upcoming months the perfect time to indulge in a bit of beauty experimentation.
Last year, the season's most popular trends were (understandably) all about keeping it gorgeous, but low-maintenance. Now that many people have more mobility, hair color trends for the sunshine-filled season are all about departing from the hues you know and love, and booking a one-way ticket toward something fresh and different.
To figure out which trends are ones to watch, Bustle spoke to celebrity hairstylist Sami Knight, colorist Bianca Hillier, and North America Brand Ambassador for Wella Professionals Zach Mesquit. They revealed the top summer hair colors (from multitone blonde to the highlighted, money piece look) that are worth booking an appointment at your salon as soon as possible.
If you're looking to change things up, read on for nine standout summer 2021 hair color trends that will help you celebrate the new season.