10 Times Kim Kardashian Made Freeing The Nipple Look So High-Fashion
She rocked it long before Kendall Jenner came along.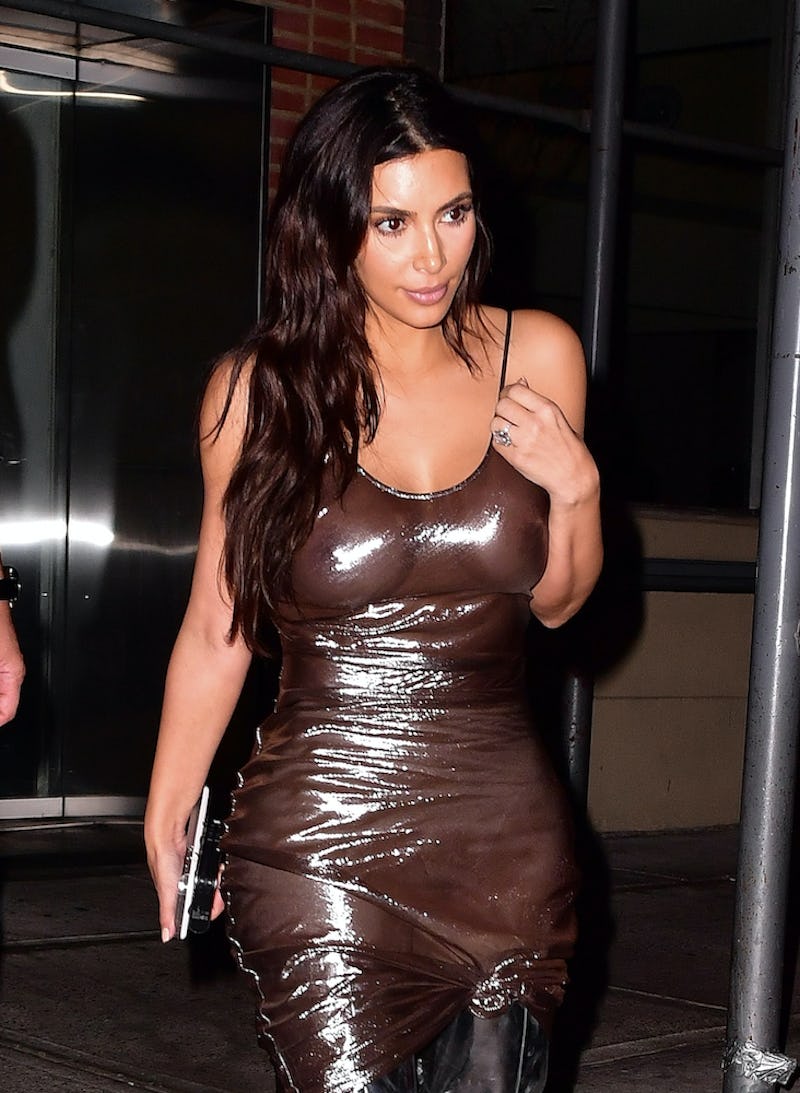 James Devaney/GC Images/Getty Images
These days, Kendall Jenner is one of the biggest advocates for freeing the nipple, along with the likes of Julia Fox and Florence Pugh. But the supermodel wasn't the first in the KarJenner clan to take on the empowering styling choice. In fact, her older sister Kim Kardashian was already rocking nip-forward ensembles in the mid-2010s, eons ahead of today's naked dressers.
In recent years, the SKIMS mogul has taken a notable step back from going braless (likely due to the fact that she's built an empire selling undergarments). But at the height of Kardashian's risqué ensembles — around the year 2016 — she began heavily embracing the exposed nip.
Kardashian expertly bared her breasts under see-through, body-hugging 'fits, a silhouette she still loves today. She even explained her daring fashion choice on her now-defunct website. In a 2016 post titled "Sheer Nipple Vibes," she wrote: "I have always loved sheer — I just don't GAF, LOL."
Despite the look's controversial nature, Kardashian is always impeccably styled in her exposed ensembles. Often, these looks include diaphanous fabrics in her signature skin-tight fit and frequently incorporate see-through lingerie as daywear.
Though these days, she rarely frees the nipple, her archives are filled with stylish, nippley 'fits. Below, I've rounded up Kim Kardashian's most stylish free-the-nipple ensembles that will go down in fashion history.