6 Peak '90s Friends Looks You Can Perfectly Recreate With 2021 Pieces
Could you be wearing any more clothes?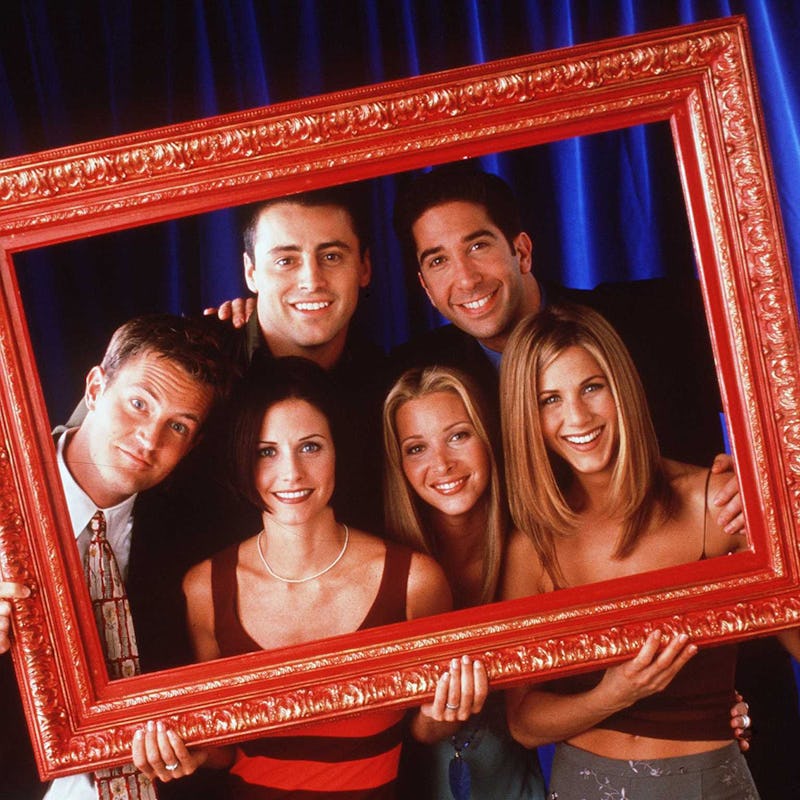 Getty Images/Hulton Archive/Getty Images
For the ten-year span that Friends was on air, it became the most popular show on TV at the time, and redefined the sitcom for years to come. But the glorious years from 1994 to 2004 that Chandler, Joey, Monica, Phoebe, Rachel, and Ross were on screen, the Friends cast also represented what was going on in the sartorial world with their '90s style.
The baby tees, the T-shirts layered under slip dresses, mini (and maxi) skirts, cardigans galore, oversized denim and – of course – the "Rachel" haircut, were both inspired by and also inspired the general public, creating a ripple effect of '90s fashion. Between Monica, Phoebe, and Rachel, the Friends cast seemed to have every '90s fashion trend covered.
Phoebe was on the bohemian end, Monica aced the mini skirts and baby tees style, and Ralph Lauren employee Rachel took the reins when it came to nailing office sophistication. But all three meddled in other '90s styles too. Grungy slip dresses? Done. Mom jeans? Check. Maxi silhouettes? Tick.
With the Friends Reunion special finally released this year, it isn't the only trip down memory lane, '90s fashion is having a renaissance too, and the girls from Friends '90s outfits are still pretty influential today. Read on for a stylish trip down memory lane for some peak '90s looks from Friends that you can still wear today, using 2021 pieces.
We only include products that have been independently selected by Bustle's editorial team. However, we may receive a portion of sales if you purchase a product through a link in this article.