Your Complete Guide To Piercing Prices, From Noses To Nipples
Everything you need to know.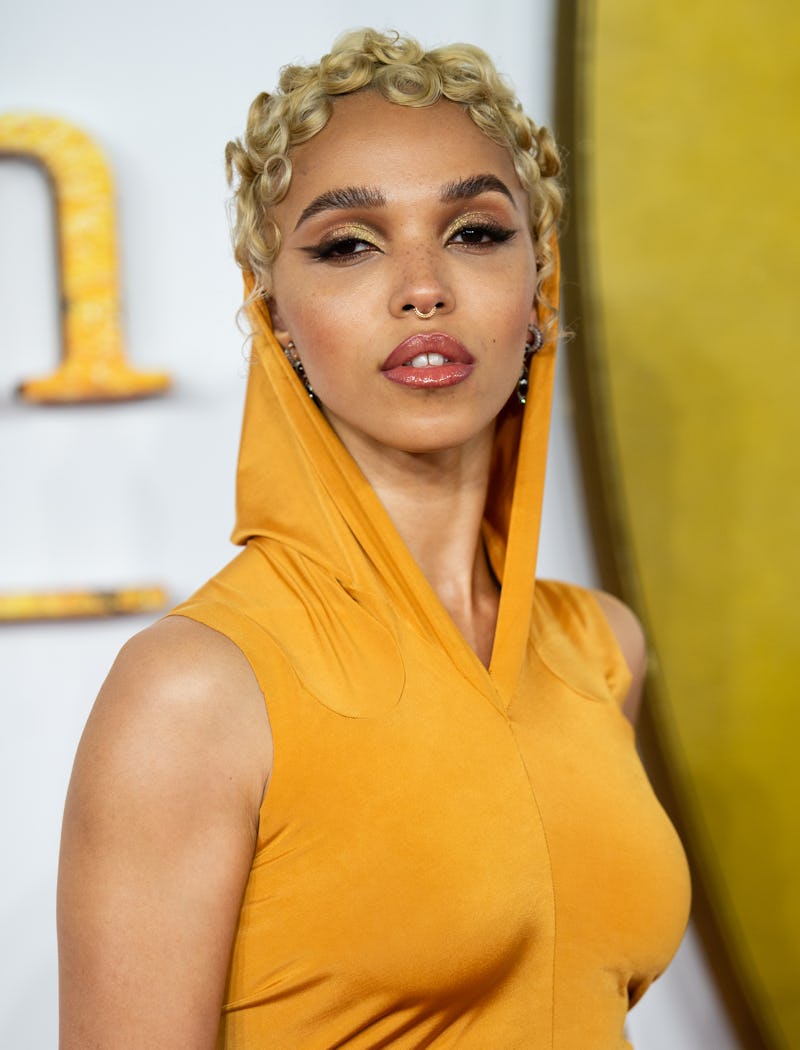 Samir Hussein/WireImage/Getty Images
Regardless of if it's something you've had planned for months or a spur-of-the-moment decision on a Friday night – getting a new piercing is just straight-up exciting. But like anything else in the world, cost matters. Piercings (of all sorts) are rather unique in how much they cost. In addition to the flat-rate charge for the actual piercing itself, a large bulk of the price actually comes from the jewelry you choose.
Piercing prices also vary quite a bit based on the facility, location, and piercer you choose, too. Think of it like going to the hair salon for a cut — typically, expect higher prices for more experienced professionals or at a salon with serious prestige in a bustling city center. But just because it's tricky to nail down an exact cost doesn't mean you can't at least suss out a ballpark figure based on what type of piercing you're looking for and the sort of jewelry you start out with. Below, your rough guide to piercing prices, from noses to nipples and well beyond.
How Much Do Nose Rings Cost?
One of the most popular piercing sites out there, your "standard" nose piercings (think nostril studs and hoops, as well as straightforward septum piercings) will typically cost between $30-60, jewelry excluded. Because of how important the piercing healing process is, it's recommended that you start with implant-grade jewelry which, according to Cassi Lopez-March, owner and head piercer at So Gold Studios in New York, starts around $40. Should you choose to venture into precious metals like gold or studded gemstones, that price can easily explode into the thousands.
If it's a less common nose piercing you're wanting, your best bet is a classic piercing parlor that caters to all sorts of dermal requests. For those elaborate or involved piercings — think rhinos or nasallang piercings — anticipate paying between $50-100. While there are plenty of upscale piercing shops out there, most do-it-all shops don't have the same jewelry options as their more Instagram-friendly boutique counterparts. For the most part, jewelry options to choose from go beyond standard-issue studs, rings, and barbells.
How Much Do Ear Piercings Cost?
Because ear piercing jewelry is so popular, common, and versatile, the design options (and therefore the cost variable) are virtually unlimited. Those intricate ear constellations with spirals, hoops, studs, and arrows are so pretty, but when you're getting those piercings initially, it's wise to start with something much simpler.
At Studs, the beloved and aesthetically-pleasing ear-piercing concept, piercings are $35 for one and $50 for two, while piercing-specific jewelry can run from $30-375. According to Lisa Bubbers, co-founder and chief brand officer of Studs, piercing jewelry is just that — made specifically for piercing. "The materials and construction are designed for optimal piercing safety and healing," she explains to Bustle. "Studs only uses piercing jewelry constructed out of solid 14K gold, 18K gold, or implant-grade titanium (ASTM F-136 compliant) with flatback posts and push-pin closures." The only exceptions, she says, are daith and rook piercings, which require seamless rings and curved barbells, respectively.
How Much Do Facial Piercings Cost?
Facial piercings like eyebrow rings and lip piercings aren't typically done at the smaller, more bespoke boutiques, but that doesn't mean they're significantly more expensive. On average, expect to pay between $30-60 for most lip piercings and eyebrow piercings. Lip piercings are fairly straightforward, but for the eyebrows, definitely opt for a piercer who is highly experienced, even if it means paying more. Face piercings are often physically rejected by the body, particularly if they aren't deep enough, which can lead to painful and potentially very serious infections — and no one wants to factor the price of a hospital stay into their total piercing cost.
How Much Does A Body Piercing Cost?
Body piercings are another situation in which you'll want to ensure quality, implant-grade jewelry and an experienced piercer to avoid snags, infections, rejections, and scars. One of the most common types of body piercing is the classic belly button ring (shoutout to the early 2000s), which typically costs between $30-100. As tempting as the super-cute dangling charms are, skip those immediately post-piercing and opt for the piercer's recommended jewelry to avoid tearing that delicate skin.
Nipple piercings are also blowing up in popularity thanks to celebrities like Rihanna, Bella Hadid, Kylie Jenner, and Megan Thee Stallion. If you want both nipples pierced, some parlors offer a flat rate for the pair while others still charge per nip — regardless, expect to pay between $50-150 for the complete service, depending on jewelry options.