Regé-Jean Page On The Art Of Power Napping
The new face of Armani Code Parfum also shares his super simple beauty routine.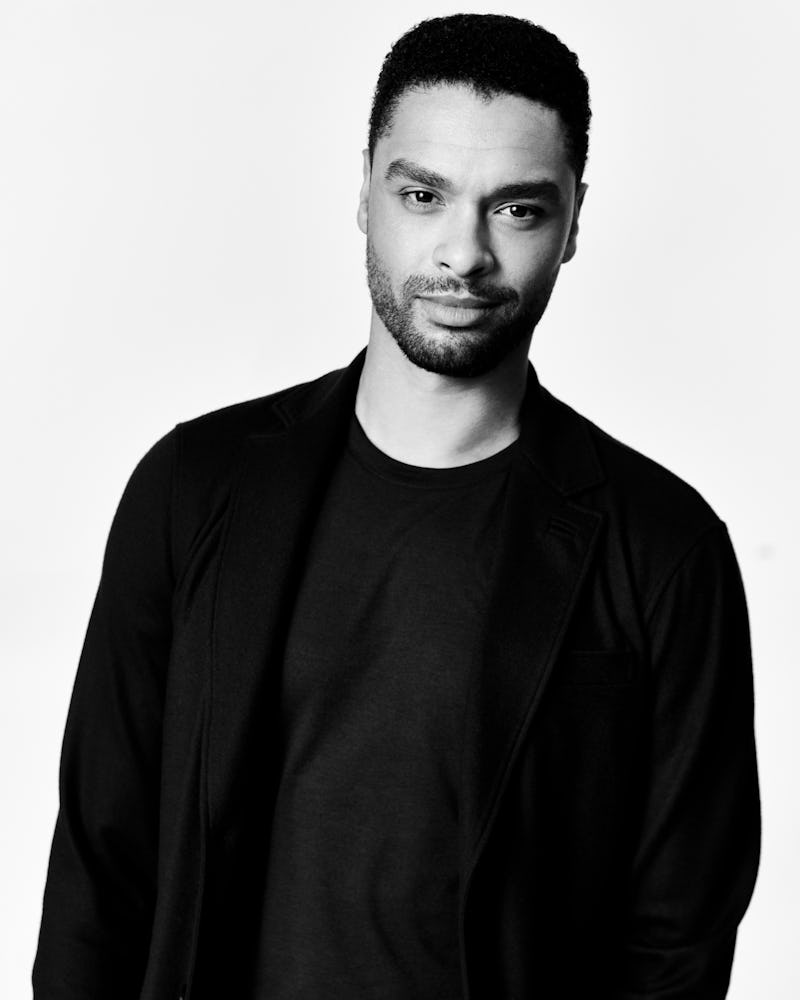 Armani
If you're a Bridgerton stan, chances are you're one of the countless viewers waiting with bated breath to hear whether Regé-Jean Page, the dazzling Duke of Hastings, will be returning for Season 3. Page essentially became a household name and the topic of many saucy group texts with his role in the first season — for good reason. As the duke, he was the heartthrob of the show, and fans pretty much felt the same way about him as all the ladies of Bridgerton did about him (i.e. yearning for his hand in marriage).
As you await word of his potential role in the third season, you might be happy to learn that Page has been named the face of luxury fashion house Armani's upcoming fall fragrance, Armani Code Parfum — a powerful yet sensual scent due in September. The fragrance will be a revamp of the original Armani Code perfume that originally debuted in 2004, and will be crafted by the same perfumer, Antoine Maisondieu. This newest iteration still boasts the signature woody masculine base notes but with bright top notes added to evoke motion and interrogate the traditional ideas around masculinity — think bergamot, cedarwood, and clary sage.
Page says he hasn't historically been much of a cologne guy but, through his work with the Armani Beauty team, he's garnered a greater respect for fragrance and the art of perfume-making. "I've learned an awful lot through this campaign. I'm growing into a fragrance nerd. It's certainly heightened my senses and my appreciation of what scent can do, and how that can interact with your daily life and your fashion choices and expression," Page tells Bustle. "Fragrance goes straight to your emotions, straight to your memories, so how you carry that with you is not only intimate but very creative."
When it comes to self-care, Page is all about taking moments to meditate during the day whenever he has a chance. "I just stop and breathe and recenter where I am in the day so that I can be present and the best version of myself," he tells Bustle. Also key? Lots of sleep... and naps. "I'm a big power napper," says Page. "So like a 10-minute power nap at any point in the day is my meditation substitute."
About the rest of his beauty routine, Page says he likes to keep things simple. He always has an afro pick nearby for his thick hair, and he keeps his skin glowing by making sure he gets enough sleep, drinks plenty of water, and applies moisturizer regularly. And honestly, that's a great place to start. As New York City-based dermatologist Dr. Whitney Bowe, M.D. previously told Bustle, proper hydration is key to keeping your complexion looking supple and plump — but also for it to maintain a healthy barrier function.
So, does Page have a go-to moisturizer? Much like the ladies of Bridgerton for the Duke of Hastings, he says there are a number of formulations vying for the top spot, but he hasn't quite settled on a favorite: "I haven't put a ring on it."
Armani Code Parfum will be available to shop at giorgioarmanibeauty-usa.com on August 7 and at Macy's and macys.com on September 10.