These Hairstyles Will Convince You To Wear Bangs With Your Curls
Including the coolest mohawk updo.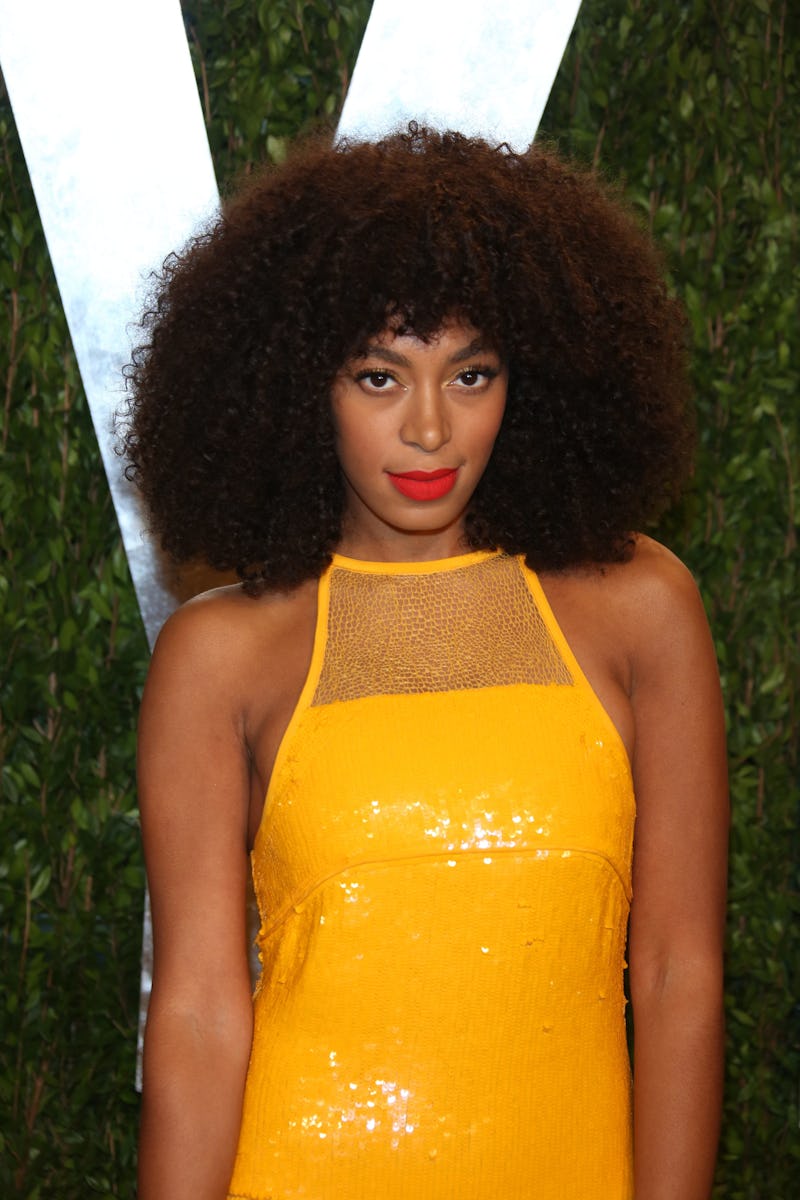 picture alliance/picture alliance/Getty Images
If you have curly hair, you've most likely reached a point of boredom where you want to try something new but don't know how to switch up your curls. You could try adding some color, more volume, or definition. But the true key to elevating any curly hairstyle is to add bangs.
It can be hard to know exactly where to start if you've got bangs, so we spoke to experts about hairstyles that look great on any curl type, face shape, and hair length. A few of their favorites include popular hairstyles like the classic afro, pineapple updo, and cute, curly pixie. But if you're really looking to switch it up (and aren't afraid to rock a daring 'do), an edgy mohawk with bangs is a great way to take your curls to the next level.
Below, top hair experts — artistic director for Paul Mitchell Paula Peralta, celebrity hairstylist and founder of The Salon Project Joel Warren, and celebrity hairstylist Eric Williams — share the best ways to wear bangs with curly hair, along with industry tips for nailing each style. Get Ready: You're going to want to add these super-chic hairdos to your Pinterest board.