Doctors Explain What Getting Cold Super Easily Can Mean
What it means if it's always sweater weather for you.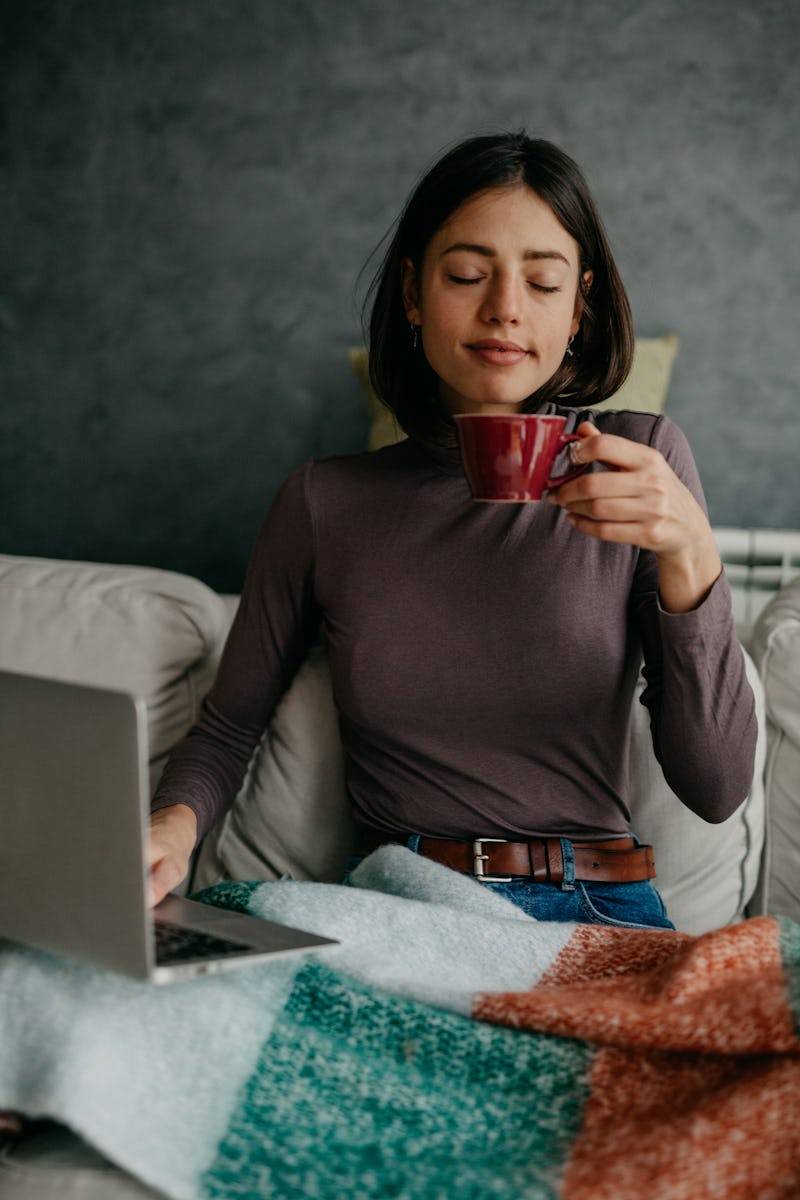 Studio4/E+/Getty Images
If you always feel cold, no matter how many clothes you pile on or how high you crank up the heat, it may simply mean you prefer warmer climates and sunnier days. But if you get cold easily, or consistently need eight sweaters more than others, it may also be a sign of a health issue.
Your body has a lot of cool mechanisms to help keep you at a comfy temperature — you've got sweat glands and blood circulation to your extremities, and even a specific part of your brain that's all about regulating your temperature. But if something is off-kilter about your circulation, for example, your apartment heater might hear about it constantly. And lots of conditions impact your body's temperature regulators. It's not necessarily all doom and gloom — but it does mean you might want to keep an extra eye (or... mitten) on your body temp.
It's fine if you feel cold occasionally. And it's obviously common to be chilly on a blustery day. But if you're always cold, or seem to get cold more easily than others, let your doctor know. Here are some of the health issues your chilliness may be pointing to, according to doctors.
Experts:
Dr. Sanjeev Jain, M.D., doctor double-board certified in immunology and internal medicine, Columbia Asthma and Allergy Clinic
Dr. Richard Honaker, M.D., family medicine physician
Dr. Janette Nesheiwat, M.D., family and emergency medicine doctor
Joshua Klapow, Ph.D., clinical psychologist
Dr. Aaron Clark, D.O., family medicine physician
This article was originally published on