11 DM Slides Inspired By Bridgerton
Me, available. You, desirable.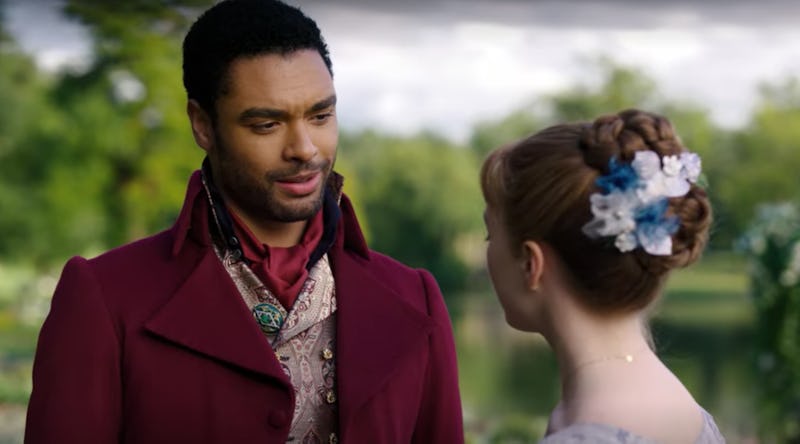 Netflix
Why slide into someone's DMs with the same tired lines, when you could slide into someone's DMs Bridgerton-style? The Netflix series, which is undeniably sexy, is an utter treasure trove of saucy quotes and heart-pounding one-liners. Not to mention, nothing says "budding romance" quite like fanciful, Regency-era lingo. Amiright?
Between Daphne Bridgerton's witty comments, and the Duke of Hastings' overall smolder, the show is nothing short of inspirational for anyone in the early days of love. That's why, if you spot someone on social media and would like to send a message — maybe it's a friend of a friend, or even a cute stranger — a quick reference might feel right.
A DM will never be as nice as a letter hand written by candlelight, and it certainly won't compare to an extravagant ball, or even a personal house call. But it's the best we can do in this day and age. And if done right, it can even be kind of romantic.
Here, a few ways to slide into someone's DMs using Bridgerton quotes, as well as general 1800s language. Try it out, just for fun, and see if your potential love interest responds in kind. Because if they happen to get the reference? Well, you'll be practically betrothed.