Yes, An IUD Can Totally Affect Your Period
It could get better — or not.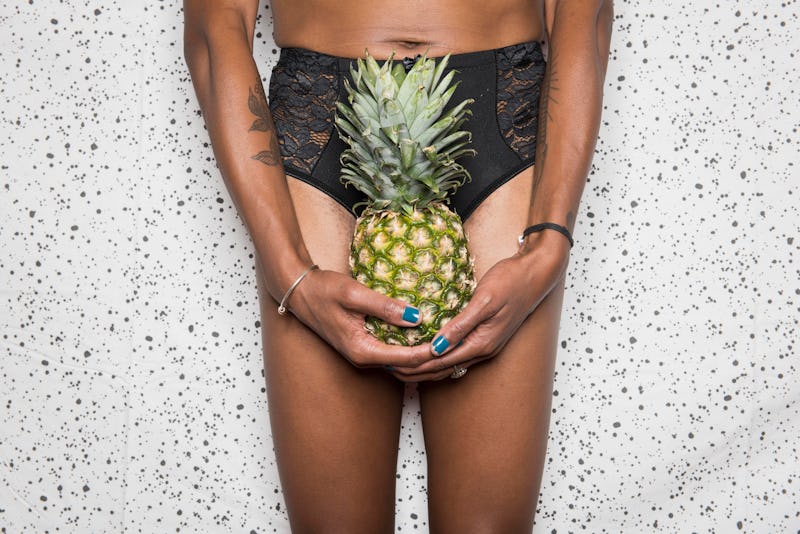 Andrew Zaeh for Bustle
With a 99% effectiveness rate, more people are using IUDs for birth control. According to a 2015 study, health providers prefer IUDs more than any other birth control, and right after the 2016 election, Planned Parenthood reported a 900% increase in IUD demand — especially since it's free under the Affordable Care Act. And if you're considering getting one, you may be wondering how an IUD might affect your period. The answer is that it probably will, but it's difficult to predict exactly how.
To be able to get up every day and go about your life without having to think about popping a pill or replacing a ring once a month is a relief for many people. "There are a couple of great advantages to the IUD," Dr. G. Thomas Ruiz M.D., OB/GYN lead at MemorialCare Orange Coast Medical Center, tells Bustle. "One is the length of time they are effective — anywhere from three to 12 years depending on which system is chosen by the patient. They also have a high degree of effectiveness, a less than 1% failure rate, and they're always in place, so there is no forgetting."
But while the IUD can make life easier, it's not without its downsides. For starters, some people report pain or discomfort when it's inserted, while others report an increase in yeast infections because of the IUD. Then there are those who have complications, and have to have it taken out and re-inserted. However, an IUD is a saving grace for plenty of people with uteruses who want to be in charge of when they'll have kids, if they even want to have kids at all.
Having an IUD also affects your period; sometimes for the better, sometimes for the worse. Here's what to expect when it comes to the effects an IUD could possibly have on your period.
Because the type of IUD you have has everything to do with how it will affect your period, it's important to be aware of how your body works and what's going to be the right IUD choice for you (if it's even the best birth control for you). For example, if you already have heavy bleeding and cramps from hell, you probably don't want to even consider Paraguard as an IUD option.
"If a woman already has very heavy menses and cramps, the Skyla IUD is perhaps a better option," says Dr. Hall. "If a woman has normal cycles, I prefer recommending the Paraguard, because maintaining our healthy natural hormones has great benefits."
As with all methods of birth control, it's crucial to do your IUD research, be honest with your doctor about what you need and want, and proceed from there.
Experts:
Dr. Prudence Hall M.D.
Dr. G. Thomas Ruiz M.D.
Dr. Jonathan Schaffir M.D
This article was originally published on