A Sleep Expert Reveals The Secret To Pulling Off A Lucid Dream
Enjoy your nighttime adventure.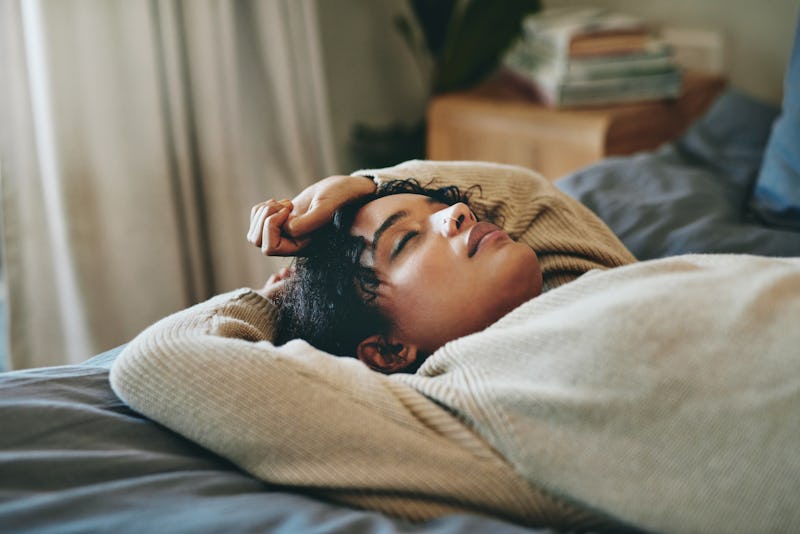 Delmaine Donson/E+/Getty Images
There you are, falling asleep peacefully in bed when suddenly... you start flying? Clearly, you're having a dream. So why does it feel like you can sometimes control where you go, almost as if it's really happening? Well, you can actually learn how to lucid dream in order to have more nighttime adventures like that.
"Lucid dreaming is when you are in the midst of a dream and then suddenly have the awareness that you are dreaming," Lauri Quinn Loewenberg, a professional dream analyst, tells Bustle. "It is essentially being awake and asleep at the exact same time, having a foot in both worlds. And it is absolutely the coolest experience ever." I mean, how often can you say you hung out with ghosts (even if it was just a super-realistic dream)?
While this kind of experience can happen during a peaceful dream — like when you're flying — it's also fairly common during nightmares. "A lot of people become lucid within a nightmare because what they are experiencing is so frightening, the adrenaline rush seems to trigger a certain amount of consciousness," Loewenberg says, which is why you can usually wake yourself up.
This half-awake state can happen all on its own, often when you least expect it. But if you practice lucid dreaming techniques, you can actually learn to control your nighttime experiences and move around in them without waking up. It sounds next-level, but Loewenberg believes anyone can do it. If you're down to give it a try, here's how to lucid dream.
Sources:
Lauri Quinn Loewenberg, professional dream analyst
Tzivia Gover, MFA, certified dream professional