17 Little Things A Partner Won't Do If They Love You
Don't overlook these small signs of disrespect.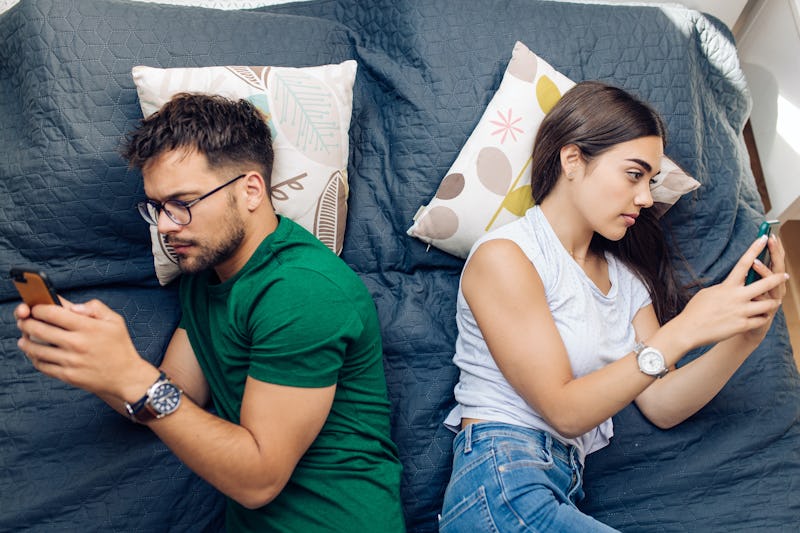 MixMedia/E+/Getty Images
When you're happily in love, it's so easy to miss the signs that your partner isn't exactly on the same page. While things like name-calling and cheating are obvious red flags, experts say the small things can clue you in to how in love your partner really is.
"The reason why it's so important to watch out for these seemingly small things is for the sake of kindness," Julia McCurley, professional matchmaker and founder of Something More, tells Bustle. "Kindness, along with emotional stability, is the most important predictor of satisfaction and stability in a marriage."
Small gestures of kindness are what make people feel cared for, understood, validated, and loved in a relationship. "Maybe you are OK with taking an Uber to the airport," McCurley says. "But if it's important for your partner to have you drive them, then you're spending $100 of your time to make them feel like a million bucks."
Although kind gestures are great and can make you feel loved, you don't want to overlook the small signs of disrespect either. So if you're curious about how your partner truly feels about you, here are some small things they likely won't do if they love you, according to relationship experts.
Experts & Sources
Julia McCurley, professional matchmaker and founder of Something More
India Simms, licensed marriage and family therapist
Dr. Danielle Forshee, Psy.D., LCSW, licensed psychologist
Dr. Joshua Klapow Ph.D., and clinical psychologist
Jordan Pickell, therapist
Sharon Gilchrest O'Neill, Ed.S., licensed marriage and family therapist
Susan Trombetti, matchmaker and relationship expert
This article was originally published on