11 Signs Your Partner Is Unsupportive
#1: They minimize your feelings.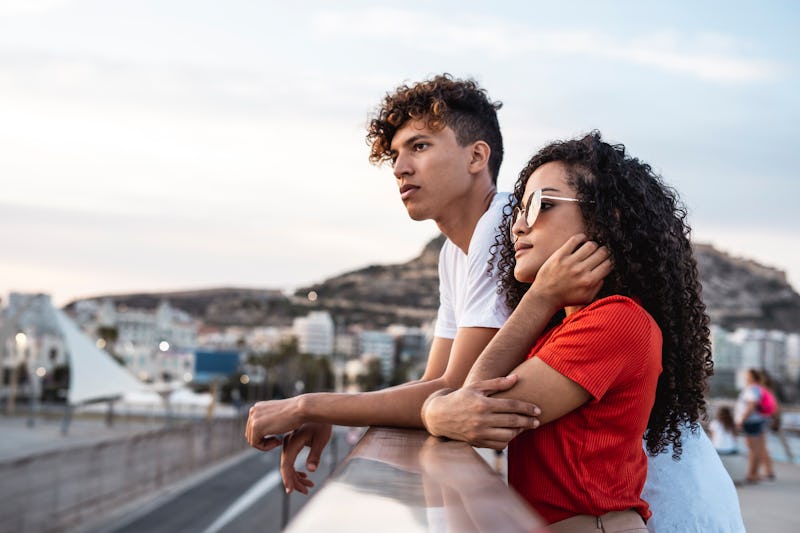 Getty Images/ Westend61
When a partner is supportive, they'll do cool things like listen to your problems, boost you up when you're feeling down, and cheer you on towards a goal. This attitude — when it goes both ways — contributes to a strong, healthy relationship. So if your partner isn't being supportive, it can truly feel like an important piece of the puzzle is missing.
"Having psychological and emotional support in a relationship creates cohesion between two people," licensed psychologist Dr. Danielle Forshee, Psy.D., LCSW, tells Bustle. "It exemplifies the level of attachment, love, and care, as well as stability and predictability of the partner. When support is not present, or when support is not consistently present, it renders the relationship vulnerable to being unsuccessful."
Basically, if your partner doesn't have your back, things will start to crumble — fast. "It may make it more difficult to resolve differences or conflicts and the same issues tend to resurface because emotional cues are missed and not attended to," Dr. Holly Schiff, Psy.D., a licensed clinical psychologist, tells Bustle. "Without the emotional support and encouragement, [that missing piece will] seem even larger in times of stress and conflict."
It may help to let an unsupportive partner know when they're letting you down to see if they can turn things around. If you notice any of these 11 signs your partner isn't as supportive as they should be, start there and see if it helps get your relationship back on track.
This article was originally published on