Here's The Best Way To Say Sorry To Your Partner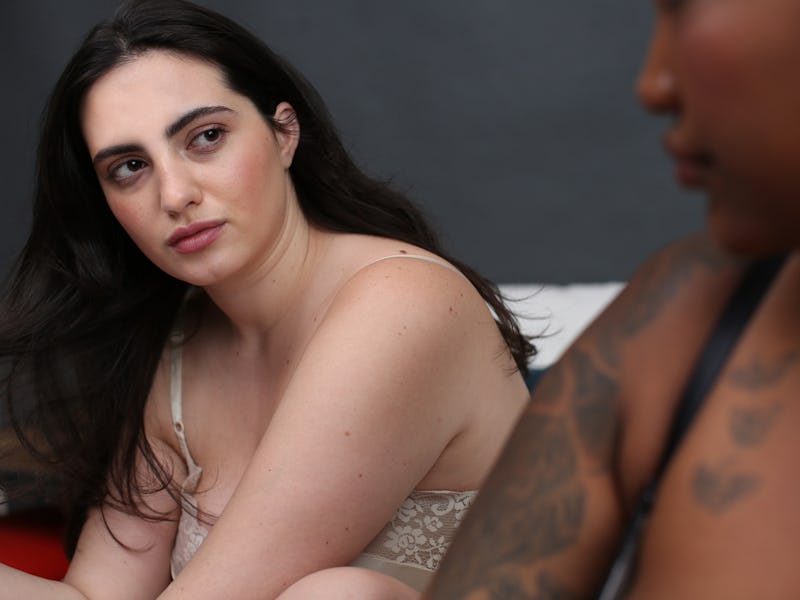 Ashley Batz for Bustle
Couples argue. In fact, research has found that arguing is beneficial for your relationship in the long-term. According to a 2012 study, to express anger toward your partner when there's an issue might even be the best way to remedy a situation and resolve the problem. What this means is that, on the flip side, couples who never argue might be asking for trouble. It's these couples who allow tensions and resentment to grow — and never having to say you're sorry isn't necessarily a good thing.
"I actually worry more about couples who never fight than couples who fight too much," Dr. Holly Richmond, CST, LMFT, head of the advisory board for Ella Paradis, tells Bustle. "Apathy and indifference are certainly relationship enders."
But when it comes to arguing and reaching resolution, an apology is necessary. And not always from just one side, but from both sides. Both partners need to recognize that, ultimately, it takes two people to have a disagreement. Naturally, apologizing isn't always easy for everyone. But if you try, by putting away your pride and taking responsibility for your part in the situation that demands an apology, you'll find that saying sorry is so much easier. Here are seven things to do to craft an apology to your partner.