How To Respond When Somebody Checks In On You
"The full answer or the Cliff's notes?"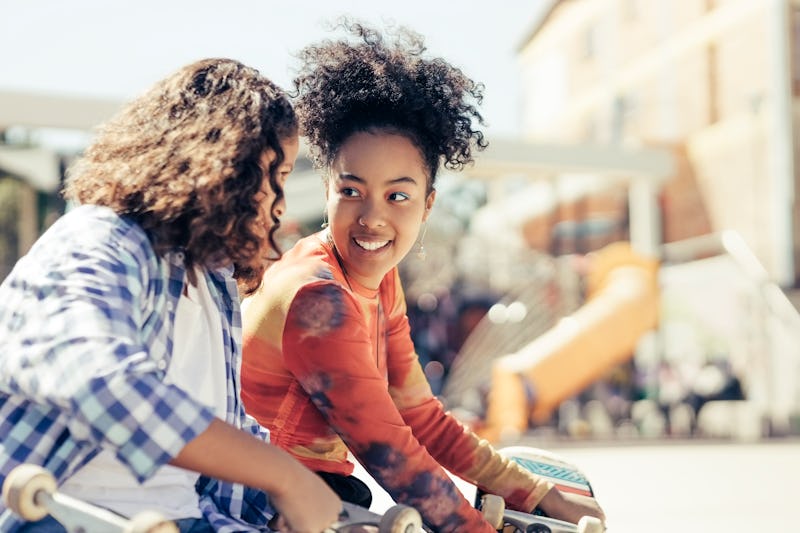 Portra/E+/Getty Images
It's so tempting to just say "Fine!" when somebody asks how you are. After all, they don't really want a rundown of everything that's stressing you out in alphabetical order, do they? It's so much easier to be polite and pretend everything's all right (even though, obviously, it's not). Whether you're being asked how you're doing over text, or running into the question at a cocktail party, responding to "How are you, really?" in a way that sounds real and honest — but doesn't share more than you'd like — is a puzzle of Knives Out-like proportions.
The best way to respond to "Just checking on you" depends on what feels worth it to you to share. If there's been a lot going on in your life and you could stand to let someone in on it, it's worth thinking on your response for a little bit (or preparing it in advance) instead of going with that knee-jerk, all-good-nothing-to-see-here reaction, Bisma Anwar, LMHC, a therapist with therapy platform Talkspace, tells Bustle. It may also help to assess how close you feel to the person checking on you, and how comfortable you are sharing ~personal news~ with them. Even if you're desperate to vent about how annoyed you are that your work passion project was cancelled by the boss, the first back-to-the-office happy hour may not be the right time for you to talk about it.
Here are 11 ideas to direct the conversation when somebody's checking in on you.
Experts:
Bisma Anwar LMHC
Charmain Jackman Ph.D.
Heidi McBain LMFT