11 Things To Say Instead Of "Just Checking In"
Worried about a friend? Here's how to check up on them in a chill, casual way.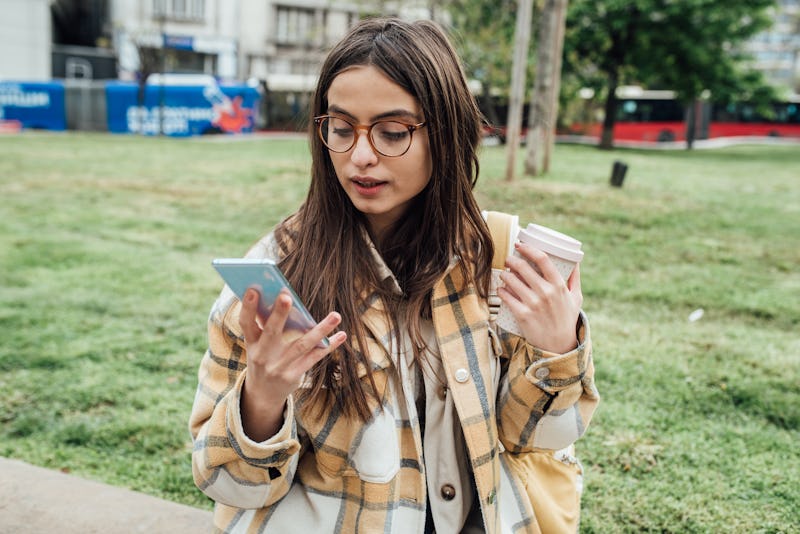 MixMedia/E+/Getty Images
Your sister's been super distant since she lost her job, and you want to make sure she's OK, but there's something about the phrase "checking in" that makes you cringe. (No matter what context it's used in, it'll always kind of sound like your boss is chasing down a report 20 minutes before the deadline.) Asking about a person's wellbeing can feel awkward; you want to strike the right mix of caring and relaxed, so they don't feel they're being grilled. But you also have to be serious enough that they give a real and honest answer, rather than pivoting the conversation, Friends reunion-style. "Just checking in!," with its requisite cheery exclamation point, won't always cut the mustard.
"'How are you doing' doesn't quite send the message that you truly want to know how someone is feeling, coping, or experiencing at any given moment," Bisma Anwar, LMHC, a therapist with therapy platform Talkspace, tells Bustle. "There are clearer ways to inquire how someone is actually doing that send the message you are present and ready to hear."
Here's what to say to somebody you'd really like to check up on, without defaulting to a cliché or sending a .gif of a floating otter.
Experts:
Bisma Anwar LMHC
Charmain Jackman Ph.D.
Heidi McBain LMFT