People Are Streaming Workout Classes On Twitch — Here Are 10 Worth Trying
The platform isn't just for games anymore.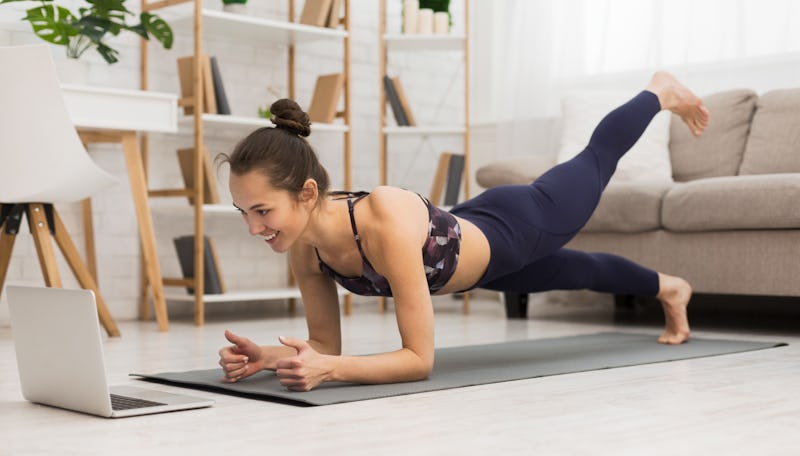 Shutterstock
As at-home exercise becomes the norm, gyms and trainers are digitizing their workouts, so you can find them all over the streaming world, from Instagram to YouTube and virtual studios like Peloton. Lately, Twitch, a popular live-streaming gaming platform, has been getting in on the online workout boom. If you're new to the site or only use it for game time, here are the best Twitch channels for home workouts worth following.
Though Twitch isn't necessarily known for its fitness programming, it is a widely popular online platform. The gaming site boasts an average of more than two million viewers at any given time, according to Statista, and data from Twitch shows the site amassed more than one trillion minutes watched in 2020. And the workouts on Twitch just might be here to stay — The New Consumer and Coefficient Capital surveyed 3,500 people and found that more than half prefer at-home workouts to their pre-pandemic fitness routine.
If you're all about the real-time shoutouts you get from your trainer on Instagram Live, then you'll love Twitch's interactive atmosphere. Use the chat sidebar during workouts to ask questions or interact with other viewers so that your solo sweat sesh feels more like a group activity. To get acquainted with your new virtual gym, try these 10 Twitch channels to get your sweat on from the comfort of home (and perhaps cool down with some hard-earned game time).