20 Texts To Send Someone You Haven't Talked To In A While
"An alien abducted me, but now I'm back. How are you?"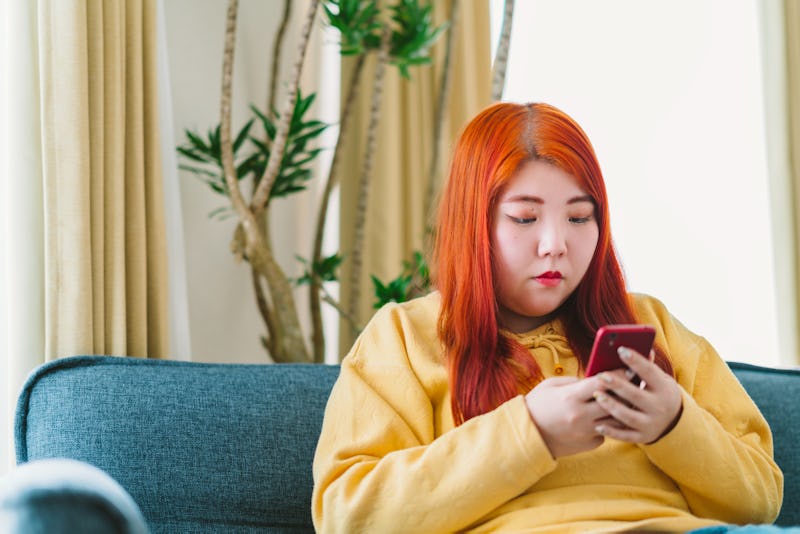 recep-bg/E+/Getty Images
It's so easy to lose touch with people, isn't it? Six months, or a year, can fly by in the blink of an eye. But even if it's "been forever," you can most certainly text someone you haven't talked to in a while and strike up a conversation again.
It can be tricky, though, to figure out what to say. And sometimes, it feels weird to be the one to rekindle a flagging friendship. But don't let shame, awkwardness, or pride hold you back from reaching out, Jennifer Vandegriff, LCSW, a therapist, tells Bustle.
It's natural to drift away from people over time — and yes, sometimes that's actually a good thing. But it's also common for folks to get bogged down with work or school or to feel overwhelmed by life in general. Depression and anxiety can make it difficult to answer texts, too. And, of course, we all have friends we only talk to once or twice a year, instead of every day.
All of it is completely OK, Vandegriff says, so if you get stuck with the desire to say hi, allow yourself to just go for it. Here are a few texts to send to someone you've lost touch with for every situation.
Experts:
Jennifer Vandegriff, LCSW, therapist
Dr. Rebecca Leslie, licensed psychologist
Nicole Arzt, LMFT, licensed marriage and family therapist
Jennifer Vandegriff, LCSW, therapist
Candice Conroy, MA, LMHC, licensed mental health counselor
Dr. Kimberly M. Martin, clinical psychologist
Sulonda Smith, LMFT, CLC, licensed marriage family therapist and certified life coach
Keith J. Myers, PhD, LPC, NCC, ACS, licensed professional counselor
Dr. Markesha Miller, licensed psychotherapist
Lisa Andresen, ASW, therapist
Christine Scott-Hudson, MA, MFT, ATR, licensed marriage and family therapist