The 12 Best Yoga With Adriene Classes For Winding Down At Night
Including blanket yoga (seriously).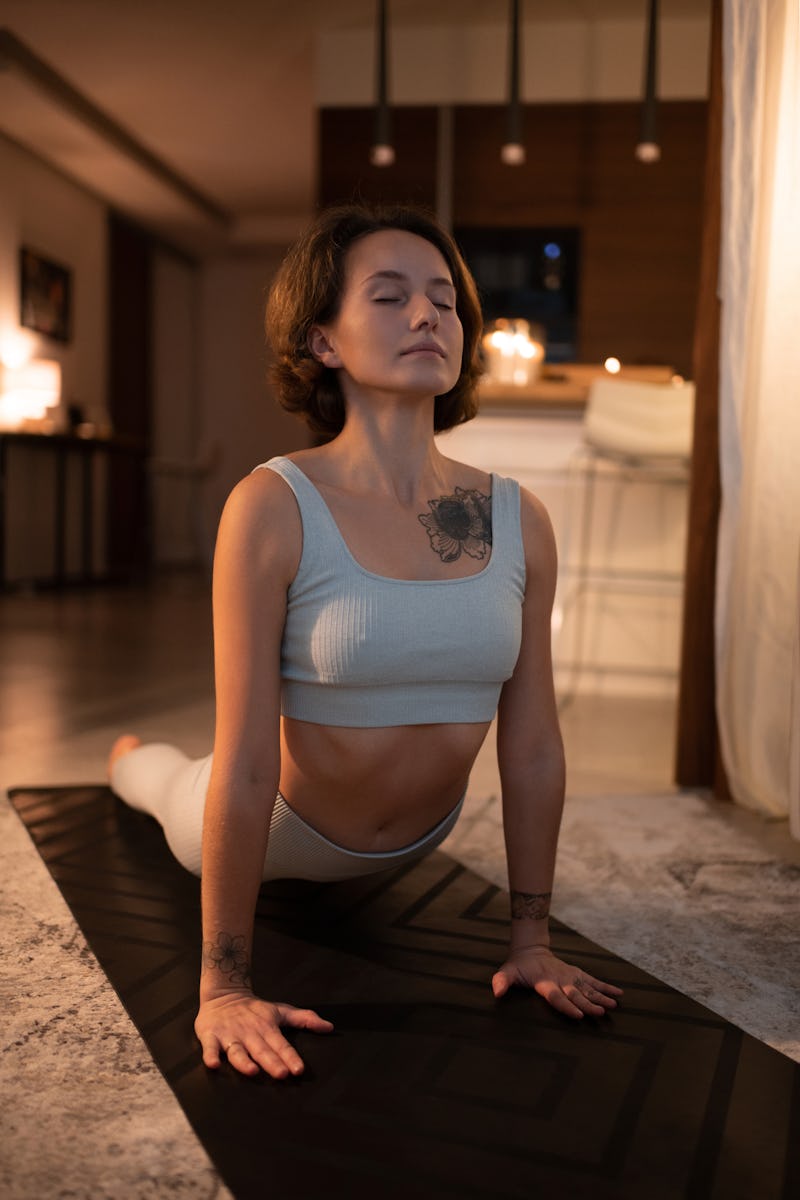 Cavan Images/Cavan/Getty Images
Maybe you were feeling too groggy in the morning to squeeze a workout in, or perhaps want to stretch your body before lying down in bed. One ideal fix for all of your pre-bedtime moods? Simply roll out your yoga mat and move through some of the best Yoga With Adriene bedtime videos to can help you wind down at night.
If you've tuned in to her wildly popular YouTube channel before, you already know the yogi has earned her dedicated following for her super-vast range of (free!) flows. Certified yoga instructor Adriene Mishler offers quite literally any type of yoga sesh you could dream of. Looking for a yoga class that helps with writer's block? She's got it. Want a bendy sequence that gets your blood pumping? And so, it comes as no surprise Mishler also has some really soothing pre-bedtime yoga videos for those nights when you just need a little more calm. Even if you're not an advanced yogi, you can benefit by taking her classes: They're for people at all levels (so don't worry about nailing a headstand).
Whether you're in the mood for a peaceful stretch before snoozing or a flow that literally incorporates a blanket (comfy yoga FTW), here are 12 Yoga With Adriene bedtime classes to take before catching some quality ZZZs.