12 Restorative Yoga With Adriene Videos For Gentle Movement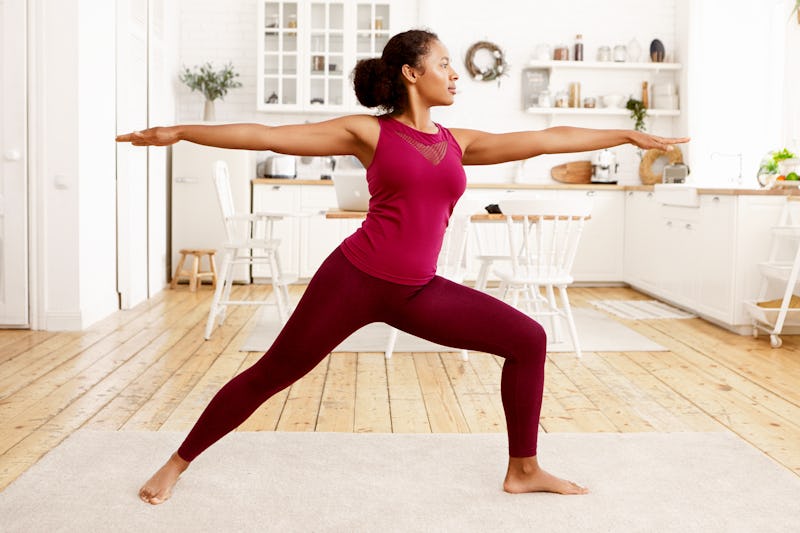 Shutterstock
Maybe you're sore from yesterday's sweat sesh, or perhaps you're feeling stressed from pandemic life. Either way, hitting your yoga mat can help you feel better in both your body and your mind. If you're ready to take a break from your to-do list or grueling workouts, these are the best restorative Yoga With Adriene videos that'll help you relax and recover.
If you're not already part of the Yoga With Adriene fandom, the yogi is widely popular for offering hundreds of wide-ranging, beginner level-friendly — not to mention completely free — yoga flows on her YouTube channel. Certified yoga instructor Adriene Mishler offers everything from fiery vinyasa flows, balance practices, and peaceful meditations that are perfect for yogis of all shapes, sizes, and experience levels. And if you're in the mood for something more gentle, she's got a slew of restorative yoga sessions that tackle body woes like WFH back pain or help you zen out for easier sleep.
Whether you're seeking deeper relaxation on your mat or are in need of a serious stretch sesh, these 12 restorative Yoga With Adriene videos will give your body some TLC.