As we all flip our calendars from 2015 to 2016, the New Year will bring with it its usual bevy of new resolutions, new challenges, and — most importantly — new television shows. Although the networks typically premiere most of their good stuff in the fall, they always make sure to leave a little something to keep things fresh in the early months of every year. 2016 will be no exception: the first three months alone will see the premiere of over two dozen new shows. How to know which of the 26 brand new series to watch? Don't worry, we've got you covered with a list of the most exciting pilots of 2016.
Several shows have already come and gone since September: ABC's Blood & Oil and Wicked City, FOX's Minority Report, and NBC's The Player were all essentially DOA and were promptly shuffled off to the TV graveyard. But don't worry! There's plenty of promising stuff here to take their place. The New Year will see everything from a new addictive Shondaland drama to the revival of a popular sci-fi brand; from true crime to superheroes; and from Jane Lynch to J. Lo.
Here are the 13 pilots you should be looking forward to the most next year, one from each network plus a few from cable and streaming: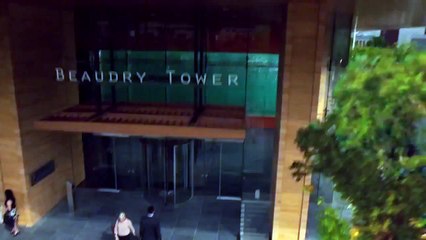 Premieres Thursday, Mar. 24 @ 10 p.m. ET
Surgeons, fixers, and murderers, oh my! Now executive producer Shonda Rhimes is adding a fourth category to her Shondaland stable: con artists. Starring Mireille Enos (The Killing), Peter Krause (Parenthood), and Sonya Walger (Lost), The Catch tells the story of a fraud investigator who suddenly finds herself the victim of fraud at the hands of her con-artist fiancé. Soapy intrigue ensues, no doubt.
Also premiering on ABC: Biographical miniseries Madoff (02/03); abduction thriller The Family (03/06); biblical saga Of Kings And Prophets (03/08); family comedy The Real O'Neals (03/08)
Premieres Thursday, Jan. 7 @ 9:30 p.m. ET
Question: Who wouldn't want a guardian angel? Answer: Anyone, when said "angel" happens to be Amy as played by Glee's Jane Lynch. In this new sitcom, Amy is less a benevolent spirit and more a sarcastic troublemaking harbinger of chaos. She's assigned to protect Allison (Maggie Lawson, Psych), who is understandably less than thrilled with the arrangement.
Also premiering on CBS: Franchise spinoff Criminal Minds: Beyond Borders (03/02)
Premieres Thursday, Jan. 21 @ 8 p.m. ET
As Netflix and ABC continue to expand their small screen Marvel franchises with Jessica Jones and Marvel's Most Wanted, the DC universe over on The CW and CBS continues to flourish. Following the success of Arrow, The Flash, and Supergirl, this new series features a team of heroes consisting of familiar faces cobbled together from the supporting ranks of those aforementioned shows, including Firestorm, The Atom, White Canary, Rip Hunter, Heat Wave, Captain Cold, Hawkgirl, and Hawkman.
Premieres Sunday, Jan. 24 @ 10 p.m. ET
OK, so maybe this show doesn't exactly fit the definition of the word "new." But considering it's been 15 years since the last original episode of this popular sci-fi series, the first episode of this revival will essentially be serving as a do-over pilot — it will have just as much to prove as any of the brand new shows premiering this winter. Can Mulder and Scully pull it off? I want to believe they can.
Also premiering on FOX: Animated comedy Bordertown (01/03); zany sitcom Cooper Barrett's Guide To Surviving Life (01/03); sci-fi cop procedural Second Chance (formerly Lookinglass; formerly The Frankenstein Code; formerly Frankenstein; 01/13); devilish drama Lucifer (01/25)
Premieres Tuesday, Jan. 12 @ 9 p.m. ET
The network formerly known as ABC Family will officially rebrand itself as "Freeform" in January 2016... and the first new series that will be launching under that new banner will be this adaptation of the same series of YA novels by author Cassandra Clare that was the inspiration behind the 2013 film The Mortal Instruments: City Of Bones. This version is already way better because it has Glee dancer Harry Shum, Jr. as a warlock named Magnus Bane. (It also stars Maze Runner actress Katherine McNamara as Clary Fray, the role played by Lily Collins in the film.)
Also premiering on Freeform: Addiction drama Recovery Road (01/25)
Premieres Tuesday, Feb. 2 @ 10 p.m. ET
From Ryan Murphy, the man behind American Horror Story and Scream Queens, comes a very different kind of horror show: a real one. This new anthology series will tell the story of different true crime every year; the 10-episode first season will focus on the infamous 1995 murder trial of the professional running back and the ensuing media circus. The terrific cast includes Sarah Paulson, John Travolta, David Schwimmer, Nathan Lane, Selma Blair, Connie Britton, and Cuba Gooding, Jr. as O.J. himself.
Also premiering on FX: Zach Galifianakis comedy Baskets (01/21)
Premieres Sunday, Feb. 14 @ 9 p.m. ET
Bobby Cannavale returns to HBO after his award-winning stint on Boardwalk Empire to headline the channel's newest drama series. If you took FX's Sex&Drugs&Rock&Roll and crossed it with the swaggering 1970s setting of Fargo Season 2, you might have some idea of the kind of show Martin Scorsese, Mick Jagger, and Terence Winter (Boardwalk Empire, The Wolf Of Wall Street) have cooked up for us. Vinyl also stars Olivia Wilde, Ray Romano, and Juno Temple.
Premieres Monday, Feb. 15 @ 3:01 a.m. ET
James Franco, Stephen King, and Hulu Original Series are not three phrases I ever expected to hear uttered in the same sentence. And yet, this February will see the release of 11.22.63, an adaptation of King's 2011 time travel novel. It will star Franco as Jake Epping, a man who discovers a magical pantry door that will transport anyone to 1958, and who soon resolves to prevent the assassination of John F. Kennedy. And the limited series is being produced by Hulu, which will release one episode every Monday for paid subscribers only.
Premieres Tuesday, Jan. 5 @ 10 p.m. ET
This series based on the Shannara trilogy by author Terry Brooks may seem like just another in our culture's current obsession with YA adaptation. It is that, certainly — but this one also happens to come with some serious fantasy cred attached, thanks to stars Ivana Baquero (aka Ofelia from Pan's Labyrinth), Manu Bennett (aka Azog the Defiler from The Hobbit), and John Rhys-Davies (aka Gimli from The Lord Of The Rings), as well as creators Alfred Gough & Mark Millar, who previously created Smallville and AMC's recent martial arts series Into The Badlands.
Premieres Thursday, Jan. 7 @ 10 p.m. ET
Gee thanks, NBC. Just what we needed: another damn police procedural. What's that you say? This one stars Jennifer Lopez as a single mother NYPD detective named Harlee Santos caught up in an FBI anti-corruption probe? And it co-stars Ray Liotta (GoodFellas) and Drea de Matteo (The Sopranos)? And it's executive produced by Academy Award-winning director Barry Levinson (Rain Man)? Forget what I said — sign me up!
Also premiering on NBC: Workplace sitcom Superstore (01/04); disaster comedy You, Me And The Apocalypse (01/28)
Premieres Sunday, Jan. 17 @ 10 p.m. ET
Damian Lewis may have ended his run on Showtime's Homeland two years ago, but he's sticking with the network to star in their newest drama as Bobby "Axe" Axelrod, an ambitious and greedy hedge fund manager. Paul Giamatti costars as the equally ambitious U.S. Attorney trying to bring him down. The superb cast is rounded out by Malin Åkerman (Trophy Wife), Maggie Siff (Sons Of Anarchy), and Toby Leonard Moore (Daredevil).
Premieres Thursday, Jan. 14 @ 10 p.m. ET
Next month, USA will be hosting a Lost reunion, as showrunner Carlton Cuse (also of Bates Motel and The Strain) reunites with actor Josh Holloway — aka James "Sawyer" Ford. The network made a name for itself in 2015, breaking out of its soapy, pastel-colored box with the dark hacker drama Mr. Robot. Can this alien invasion thriller measure up to that high bar? TBD. But Holloway, along with co-stars Sarah Wayne Callies (The Walking Dead), Peter Jacobson (House), Thora Birch (American Beauty), and Kathy Baker (Picket Fences) will undoubtedly do their best.
Premieres Wednesday, Mar. 9
In 2016, WGN America will literally double its output of original content, premiering two new shows to pair with returning series Salem and Manhattan. By far the most promising of the two freshman projects is Underground, a period piece about the Underground Railroad executive produced by John Legend. The cast includes Jurnee Smollett-Bell (Friday Night Lights, True Blood), Christopher Meloni (Law & Order: SVU, True Blood), and Adina Porter (The 100, True Blood). Wait a second... is this a True Blood reunion in disguise? Don't be surprised when the fangs come out.
Also premiering on WGN America: Appalachian drama Outsiders (01/26)
Which of these shows will be the next big hit? And which will quickly fade away into obscurity? We'll have to wait to see as they roll out their premieres over the next few months, but either way 2016 is looking like it's going to be another exciting year for television.
Image: Peter Kramer/NBC