Here Are 2016's Most Anticipated Female Characters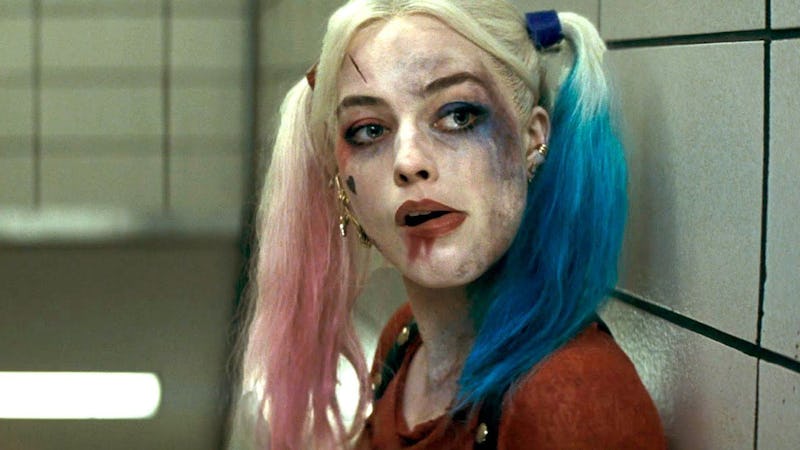 2015 boasted some of the best female characters in cinema to date. Carol brought us two, in the forms of the luminous Cate Blanchett and Rooney Mara as a lesbian couple in the 1950s. Saoirse Ronan hit up the same decade in Brooklyn, as an Irish immigrant coming to America. Then there was Clouds of Sils Maria, which starred Juliette Binoche, Kristen Stewart, and Chloë Grace Moretz in a script that skewered Hollywood standards of women and feminism. And dramas didn't have all of the fun — great female characters appeared in science fiction as well, with Charlize Theron's badass Imperator Furiosa in Mad Max: Fury Road, Alicia Vikander's cunning robot in Ex Machina, and the much-beloved Rey in Star Wars Episode VII: the Force Awakens. Pixar also stepped in the game with Inside Out's Riley and her slew of emotions like Joy, played by the hilarious Amy Poehler.
Although award shows haven't always reflected it, women on the silver screen this year played roles that were tough, strong, vulnerable, intelligent, beautiful, good, bad, and everything under the sun. And 2016 is already looking even better, with plenty of female-led films to look forward to. Here are 16 female film characters I'm optimistic about from the year's upcoming movies.
1. The Characters Of Certain Women (Jan. 24 at Sundance)
Director Kelly Reichardt has not only developed her own unique style of filmmaking, but she's excellent at writing well-crafted female characters. The collaborations between Reichardt and Michelle Williams over the years, including Meek's Cutoff and Wendy and Lucy, have provided some of the actor's best roles. Along with Kristen Stewart and Laura Dern, she joins Reichardt again in this new film, which tells the story of three small-town American women whose lives intersect.
2. Jane In Jane Got A Gun (Jan. 29)
Westerns aren't usually the go-to genre for finding female characters that aren't victims or sex workers. Thankfully that's been challenged over the past few years with films like The Homesman and The Keeping Room, plus Hailee Steinfeld's Oscar-nominated role in True Grit, and now Jennifer Jason Leigh's much-enjoyed character in The Hateful Eight. Jane Got a Gun 's trailer makes Natalie Portman's Jane seem like the badass godmother of them all.
3. Kim Baker In Whiskey Tango Foxtrot (Mar. 4)
A woman in a war zone is enough to make this character and film potentially subversive, but adding Tina Fey and a satirical script from her longtime collaborator Robert Carlock (he wrote for 30 Rock and Unbreakable Kimmy Schmidt) is a winning combo. The flick is based on Baker's autobiography of her time as a newbie journalist in Afghanistan.
4. Wonder Woman In Batman V Superman: Dawn Of Justice (Mar. 25)
It's up in the air whether or not DC's Batman v Superman will be an amazing hit or a disappointing bomb. But one thing's for sure: the most exciting part of last month's trailer was the reveal of Diana, Princess of the Amazons, in the middle of Batman and Superman's giant bro fight. Fans of Wonder Woman are super nervous about how the character will be handled by both Gal Godot, the actor playing her, and the DC universe, but for now let's remain optimistic.
5. Sophie In The BFG (Jul. 1)
The children of Roald Dahl's novels make for wonderful role models, but not since 1996's Matilda have we seen one of his young women come to life in film. The BFG's Sophie, who is brave, intelligent, and loves to read, is bound to become a favorite come the film's release, especially for little girls longing to see themselves on screen. Steven Spielberg directing and a script from E.T. 's Melissa Mathison will no doubt help.
6. The Ghostbusters In Ghostbusters (Jul. 15)
I've been excited about this once since it was announced. Though revamping old movies with female characters shouldn't be the go-to way to solve the problem of the lack of women's roles, you can't help but root for this new Ghostbusters gang made up of all women. And who can blame you, when those women are the hilarious Kristen Wiig, Melissa McCarthy, Kate McKinnon, and Leslie Jones, plus Sigourney Weaver returning?
7. Harley Quinn In Suicide Squad (Aug. 5)
Margot Robbie hasn't had her chance to shine outside of typical trophy characters, so playing DC's beloved Harley Quinn might truly end up being her huge breakout role. And what a role it is. Harley Quinn is a feminist analyst's dream, a genius psychiatrist who goes psycho herself. An athlete who uses her body to seduce and her wit to crush. She's simultaneously bearing her own agency and trapped in a co-dependent, abusive relationship, but Harley is so much more than the Joker's girlfriend.
8. Rachel Watson In The Girl On The Train (Oct. 7)
The novel, by Paula Hawkins, has been hailed as "the next Gone Girl ." If that assessment is true, than we're in store for an equally compelling character in another thrilling film. Rachel finds herself involved in a murder mystery after witnessing something unusual on her daily commute. Emily Blunt will star in the big screen adaptation, directed by Tate Taylor.
9. The Ancient One In Doctor Strange (Nov. 4)
I'm not exactly sure if this character is even a woman, but that makes it all the more interesting. Tilda Swinton is known for her androgyny as well as for portraying characters who veer neither to one side nor the other of the male/female spectrum. So when it was announced that Swinton would be playing the typically male character in Marvel's Doctor Strange, things got a bit more interesting. As Marvel Studios' Kevin Feige told Entertainment Weekly, "She's a chameleon in everything she does. She has this amazing [ability to] harness of this androgynous sense. So, we use the term 'her' and 'she' in the film but, other than that, it's very androgynous. Because it doesn't matter."
10. Moana In Moana (Nov. 23)
Disney's first Polynesian princess will arrive in late 2016 in the Mouse House's next computer animated musical. Voiced by Hawaiian newcomer Auli'i Cravalho, Moana will tell the story of a spirited teenager who sails the Pacific Ocean to complete an ancestral quest. Looks like after the success of Frozen, Disney Animation has decided to continue its reign of powerful princesses. To boot, the music is being co-written by Hamilton scribe and star Lin Manuel Miranda.
11. Felicity Jones' Character In Rogue One: A Star Wars Story (Dec. 16)
After the success of Star Wars Episode VII: The Force Awakens, and the amazing execution of Rey, the film's lead protagonist and one of the franchise's few female characters, I'm definitely excited to see how the rest of the films handle their women. There's little known about Jones' character at this point, but the film takes place between the last prequel and before the original trilogy and follows the group of rebels who steal the plans for the Death Star.
12. Aurora In Passengers (Dec. 21)
Because Jennifer Lawrence has already spoken about how nervous she was to shoot her sex scene with Chris Pratt for Morten Tyldum's Passengers, it's known that the trapped-in-space duo will eventually get it on. Pratt plays a space traveler whose sleep chamber malfunctions. Faced with the prospect of dying alone, he decides to wake someone else up. Don't feel bad, Chris Pratt. We'd probably all pick J.Law, too.
13. Julieta In Julieta (TBD)
Spanish director Pedro Almodóvar has become well-known for his exploration and portrayal of the female point-of-view, and he's written and directed some wonderfully complex female characters. However, his films occasionally veer into blurred combinations of misogyny and female empowerment, so we'll have to wait and see how he handles Julieta, which has Emma Suárez and Adriana Ugarte playing an older and younger version of the same woman. No release date has been set, but the film was acquired by Sony Pictures Classics for North American distribution in June.
14. The Female Aliens In How To Talk to Girls At Parties (TBD)
Elle Fanning, Nicole Kidman, and Ruth Wilson will star in this adaptation of Neil Gaiman's short story about a young alien who breaks away from her party touring the galaxy and plops down in a dangerous London suburb. Writer-director John Cameron Mitchell, who brought the luminous Hedwig of Hedwig and the Angry Inch to life both onstage and in the 2001 indie film, will hopefully create some compelling female aliens that aren't just the usual sex monsters. Production began in November, but no release date has been set.
15. Dr. Louise Banks In Story Of Your Life (TBD)
Director Denis Villeneuve was applauded this year for the gripping Sicario, which put Emily Blunt in a role that combined gun-toting prowess with vulnerability. Amy Adams will star in this sci-fi film as an expert linguist who is recruited by the military to determine whether aliens have come in peace or are a threat. No release date has been set by Sony, but it's expected some time in 2016.
16. Florence Foster Jenkins In Florence Foster Jenkins (TBD)
Even when her films sometimes flop, it's wonderful to watch Meryl Streep keep them afloat. The idea of Streep playing Florence Foster Jenkins, an heiress and socialite who dreams of becoming an opera singer despite having a terrible voice, sounds not only charming but has potential to be simultaneously hilarious and touching, with echoes of the actor's brilliant portrayal of Julia Child. Jenkins may have been ridiculed for her voice, but she knew what she wanted and went after it anyway. No release date has been set by Paramount, but this has Awards Season written all over it.
Get excited, because 2016 is looking to be an excellent year for women in film.
Images: Warner Bros.(2), The Weinstein Co., Paramount (2), Disney (3), Sony, Universal, Sony Pictures Classics, New Line Cinema.