Here's How We're Bridging The Gender Gap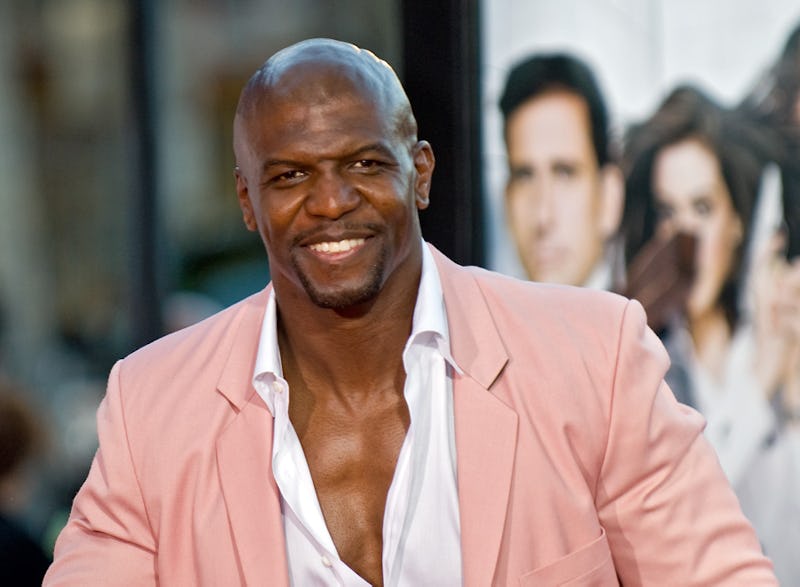 With the 2016 presidential election just around the corner, women in politics are in the spotlight more than ever. This fact has served to highlight a huge number of the gross inequalities women — both those in positions of power and those who are not — are still dealing with; but as of late, there have also been monumental moments showing that bridging the gender gap is within our reach, and perhaps closer than ever. Hillary Clinton alone has been pigeonholed as every stereotype imaginable, from the cold ballbreaker to an emotional woman with heart. And yet here she is, still inching toward securing the most powerful job in the country. It would appear that the characteristics that were once detrimental to woman politicians aren't tearing her down. Could equality be closer than we think?
From politics to entertainment to art, people are making strides in the nonstop discussion regarding what we can do to level the playing field for men and women alike; and the last year or so has shown some promising improvements. The news is saturated with depressing updates and concerning stories; let's not forget the positive. From lighthearted comics to sobering accounts of sexism and stereotypes, here are five things happening that should restore your faith in the impending equality of the genders — because we will get there eventually.
1. Terry Crews' Words On Feminism And Toxic Masculinity
Reason #243 we love Terry Crews? He's an outspoken activist when it comes to feminism, equality, and how toxic masculinity actually hurts men. In an interview with Dame Magazine , he explained what turned him on to feminism in the first place: the women in his family. "I want my girls to have every opportunity to do what they want," he told the mag. He even penned a book called Manhood , explaining how to be a better man.
Toxic masculinity — along with what our culture deems "manly" — can utterly destroy the relationships and balances between men and women. "My message to all men is that you have to kill pride," Crews told Dame. "You've been taught that pride is a manly thing ... But the problem with pride is that it stops you from growth ... When you kill that pride ... Now you're humble. Now you can grow and get smarter."
Crews' advice to "kill pride" might certainly raise a few eyebrows, since — as he said — we've been taught to believe that "pride" is "masculine," and that "masculine" is "good." But his argument is a solid one, and encouraging to hear.
2. Parental Leave Policies Improving & Paternity Leave Finally Becoming A Thing
The progress is slow, and the United States is still lagging behind, but new parents in general and fathers in particular are finally catching up with at least a little more paid parental leave. For example, Spotify made headlines late last year when it announced that it was going to start offering six months of parental leave to all full-time employees. Minnesota governor Mark Dayton announced just yesterday a proposal that would give state workers six weeks of paid parental leave; additionally, a bill in New York that would give new parents up to 12 weeks of paid leave cleared the State Assembly on Feb. 2.
Three states have passed laws for paid family leave, significantly changing the conversation we're having. Large companies like Google and Facebook are are offering new parents several months of paid leave, and the likes of Netflix and Microsoft have expanded their leave policies in excellent ways. There's still a huge underlying problem stemming from the fact that these companies can afford to offer this, while many others cannot; the United States is one of the only developed countries in the world that does not guarantee paid parental leave, and that's messed up. But the push to give parents paid time off is stronger than it ever has been.
3. Gemma Correll Using Hilarious Art To Combat Stereotypes
I'm no stranger to this artist and how she uses her comedic drawings to shed light on more important issues; but I just recently discovered the entertaining method she used to express frustration with women's magazines. Through the power of cartoons, she tackles the body type labels we're all "supposed" to have, trends we "should" avoid because men hate them, advice for how to show your beau a wild time in bed, and so much more.
4. Obama Crying While Discussing Gun Control
We will never forget Obama's moving discussion on gun violence and the new actions he'd be implementing to help keep firearms out of the wrong hands. For a man who is so put together, so rarely shaken, seeing him pause in between statements because he was too choked up to continue certainly got everyone's attention. "Our unalienable right to life and liberty and the pursuit of happiness — those rights were stripped from ... first-graders in Newtown. First-graders," her said. "Every time I think about those kids, it gets me mad. And by the way, it happens on the streets of Chicago every day."
Reactions to his tears of sadness and frustration were mixed, but one thing can't be denied: There has certainly been a shift from the way male politicians of the past were lambasted for crying. Maine senator Edmund Muskie was a frontrunner in the 1972 democratic presidential nomination... that is, until he started crying while defending his wife, who had been attacked by a big newspaper. His campaign never bounced back from this moment, which had him pegged as weak and unstable. Now, though, such moments point to something else: Politicians as human.
5. MenEngage Making Men Part Of The Conversation About Gender Equality
Echoing Crews' sentiment that pride and manhood are a part of feminism, as well as Emma Watson's invitation for men to join the discussion of equality in her UN HeForShe speech, is MenEngage — a coming-together of over 600 organizations, working with males of all ages in over 30 countries, encouraging them to be a part of the fight for gender equality. In this thought-provoking video, men and women discuss the typical roles and stereotypes that have plagued our genders for decades. "Spreading my seed. That's what being a man is supposed to be," said one participant. And in perhaps one of the most moving parts of the video, one person shared a most intriguing point: "In my opinion, none of us are born with these ideas."
We obviously still have a long way to go before gender equality is achieved; indeed, it might not even be reached in many of our lifetimes. But these moments give me hope, because they demonstrate that we're clearly capable of getting there. Now we just have to keep striving until we do.
Image: Anthony Citrano/Flickr