Here's What Vitamin E Does For Your Skin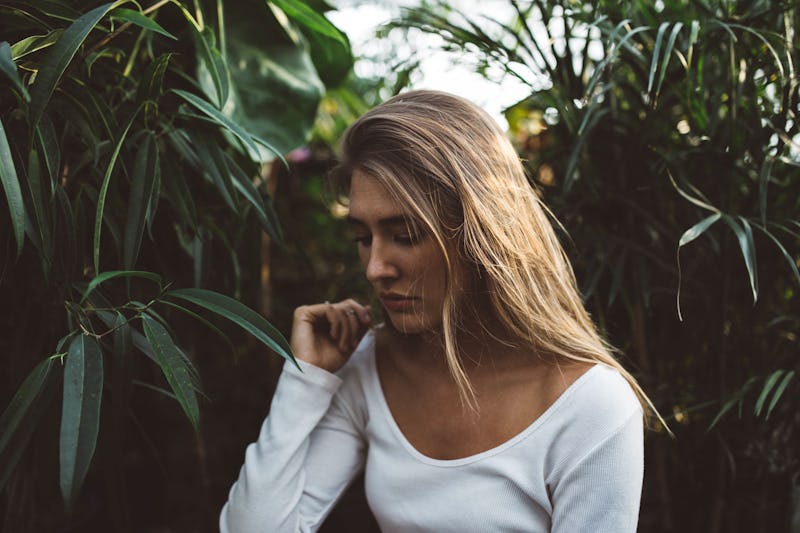 There are so many different vitamins and each one seems to be as important as the next, but unless you know what they actually do for your skin, you won't know which you actually need the most. If you're unsure of what vitamin E does for your skin, I've got you covered with everything you need to know about it before you buy it and try it.
Vitamin E is an antioxidant, so it's pretty powerful at blocking free radicals from your body. Not sure what that means? "If we can fight off free radicals, then we can reduce wrinkles and keep the skin youthful-looking," says plastic surgeon Dr. Stafford R. Broumand. So it can definitely help with the aging process, but if wrinkles aren't your concern, that doesn't mean it's not for you. Vitamin E can also protect your skin from environmental stress (think the sun and pollution), repair scars, and it's an anti-inflammatory, so it can calm and hydrate your skin. Good things all around.
OK, so what's the downside? Vitamin E can be heavy, so if you have oily skin or breakout frequently, this could contribute to acne, so use with caution.
If you're interested in incorporating vitamin E into your skincare routine, here are seven products to shop.
1. Sundown Naturals
Vitamin E Oil; $10.40; amazon.com
Try it in its purest form — an oil.
2. Jason
Vitamin E Body Oil; $5.79; amazon.com
If you think it might be too heavy for your face, you can buy it as body oil instead.
3. Fruit Of The Earth
Vitamin E Cream; $6.74; amazon.com
If you prefer creams to oils, shop this product for a less greasy application.
4. Vitalcare
Vitamin E Night Repair Cream; $12.88; amazon.com
If your skin is in need of some serious TLC, try this night repair cream.
5. Puritan's Pride
Vitamin E Moisturizing Stick; $1.50; amazon.com
Get your vitamin E fix on the go with a moisturizing stick.
6. SkinMedica
Vitamin C + E; $64.94; amazon.com
Combine two vitamins in one with this product that has vitamin C and E.
7. The Bodyshop
Vitamin E Serum; $19.57; amazon.com
This non-greasy serum is perfect for those who are concerned about breakouts.
Images: Amazon; Unsplash