JoJo Fletcher's 'Bachelorette' Season: A Wish List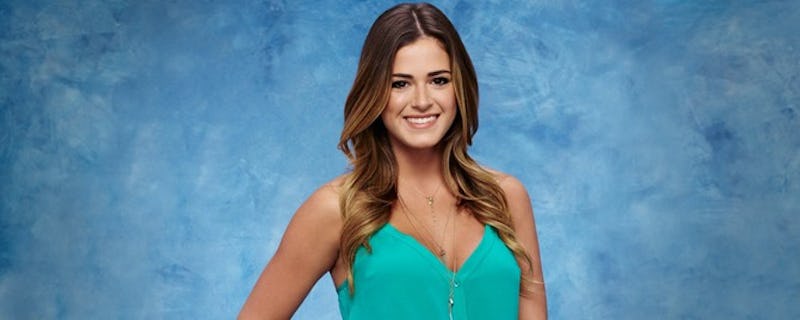 So it's been under two weeks since The Bachelor officially closed up shop for the season, but I'm already counting down the days until The Bachelorette premieres. Now that we know JoJo Fletcher will be looking for love this season, I'm really excited to see what she finds. Hopefully, it's true love — and a lot of drama along the way for those of us watching at home. After Kaitlyn Bristowe's season last year, my expectations are pretty high, but since this is the show's twelfth season, it's important that they keep things fresh. Of course, with JoJo as the star, there's no way this will be a disappointing season, especially if The Bachelorette includes certain things I'm hoping to see.
And as the premiere gets closer and closer, my wish list for this season keeps growing longer. It's not that I don't love the franchise how it is — trust me, I do, more than is probably healthy — but there are definitely a few things I'd like to see this time around. For once, just once, I want Chris Harrison to tell us this is the most dramatic season yet and actually be right.
Here's what definitely needs to happen when The Bachelorette premieres on May 23:
1. Dates That Don't Involve Bachelor Cliches
To be totally fair, the cheesiness of the dates is a big reason why a lot of people watch the show— it's just fun to see two people float away on a hot air balloon, thinking they're falling in love. But a season of dates that feel more "real" would be really refreshing, because seriously, why is everyone always in a helicopter? That isn't real life, and it isn't the way you can find out if you can spend a lifetime with someone, morning breath and all.
2. More Chris Harrison
I feel like in recent seasons, Chris' role has been slowly fading away. But I love him, so I'm not OK with that. This season, he needs to get way more camera time, and I'd love to see him as more of an advisor to JoJo. After all, he's been doing this a long time. If anyone is qualified to help the Bachelorette out, it's this guy. He's seen it all by now. This man is a national treasure, and it's time we, as a society, start treating him like one.
3. Actual Surprises
Between Reality Steve and Bachelor creator Mike Fleiss' gratuitous tweeting during filming, it seems like we'll know exactly how the season goes before it even airs, and I'm not OK with that. Just once, I'd like for something to happen on The Bachelorette that is truly surprising and unspoiled. ABC, you up for the challenge?
4. ALL The Footage From The Season Promos
How many times has the promo that airs on premiere night shown something that doesn't actually happen this season? Example: On The Bachelor, we were promised that Leah Block was getting punched in the face at some point, but that footage never actually made it to the show in the end. This year, the promos need to finally stop writing checks the episodes can't catch. I can't deal with this much suspense and disappointment.
5. Plenty Of Judgment From JoJo's Brothers
Because you know they will be judgy AF, and even though I feel bad for JoJo, I'm not sorry that it will be excellent television.
6. More Interesting Travel
Is it just me, or has The Bachelor as a franchise lost the exciting travel element? Sure, they go places for the dates later in the season, and I guess there was that trip to Mexico early on in Ben Higgins' season, but I'm looking for more international adventure — and more than a cooking class when they get to their destination.
7. More Of Those Swimming Pigs
Speaking of the travel... watching everyone play with pigs in the Bahamas may have been my favorite date ever. More, please.
8. A Rose Ceremony At The End Of Every Episode
Something that drove me super crazy on The Bachelorette last season was that the rose ceremonies didn't always happen at the end of every episode, as per tradition — a lot of the time, Kaitlyn would say goodbye at the beginning of the next episode, which made everything kind of confusing. There are definitely times I'd like ABC to veer from the norm, but this is not one of them.
No matter what happens on The Bachelorette this season, though, I'm going to love it. And if I don't love it, I'm still going to watch it. What can I say? It's an addiction. I can't wait to see JoJo in action, because I have a feeling she's about to realize why it didn't work out with Ben big time. She deserves it!
Image: Craig Sjodin/ABC, Giphy (8)