Are Glossier's Haloscope Highlighters Still Avail?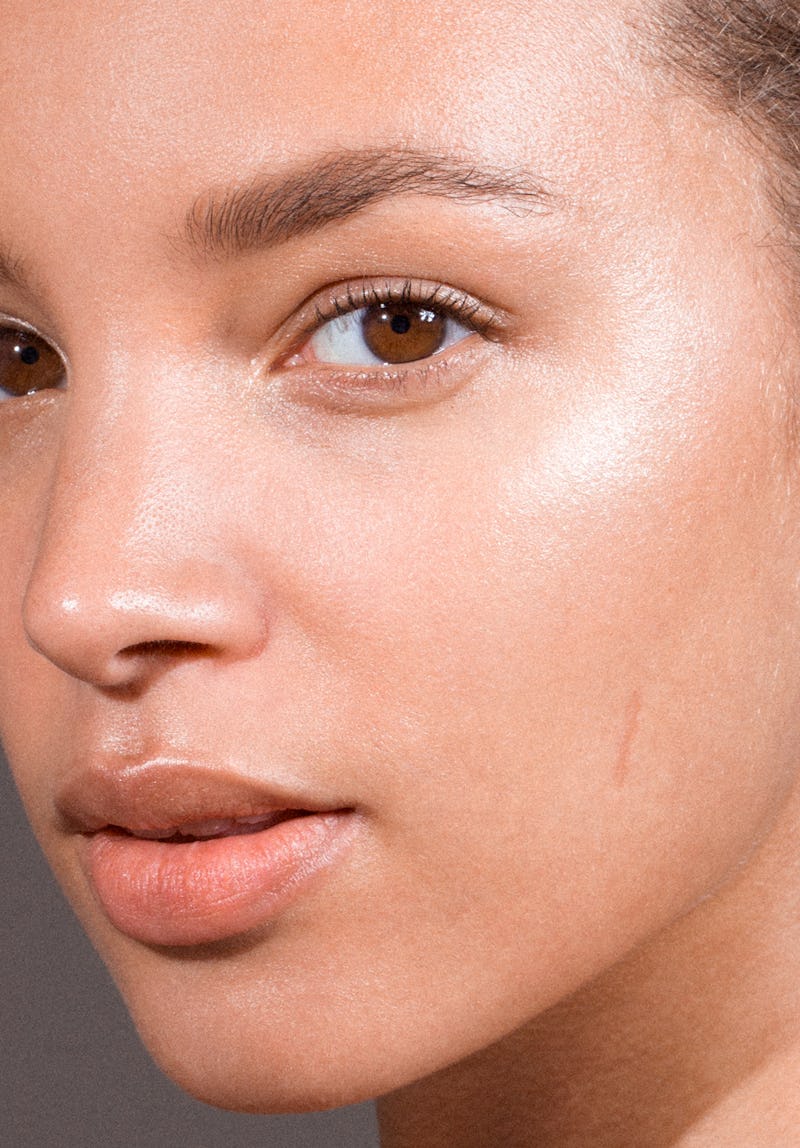 It's been a week since Glossier introduced its latest Phase 2 makeup product. Glossier's Haloscope highlighter comes in two shades — Quartz, for a pink-ish glow, and Topaz, for a safely sun-kissed, bronzed tint. The Haloscopes are $22 a piece, are sold separately and won't be included as part of the Phase 2 set in which you can purchase items together, and are a low maintenance way to add glow to any point on your face, from your cupid's bow to the inner corners of your eyes to your cheekbones. The Glossier version of a highlighter is super versatile and you don't to swipe on several layers (or inches) of product to achieve the desired, luminescent effect. Now that it's here and brand founder Emily Weiss even wore a Haloscope to the CFDAs, you are wondering if the Glossier Haloscopes have flown off the digital shelves and if they are sold out.
Don't fret, glow seekers! The Glossier Haloscopes are still available for purchase via the Glossier site as of press time. Both Quartz and Topaz are up for grabs. That said, given the propensity for Glossier makeup items have had for selling out in the past, I would not delay in grabbing the shade you want (or both) now. Don't wait until it's too late.
The Haloscope is seriously the lazy girl's way to achieve a dewy sheen during those hot summer days when you cannot be bothered to do a full or even half face of makeup.
Here is a Glossier-provided map of some of the key points on which to apply the Haloscope!
While you shop the Haloscopes, why not stock up on the brand's Pink Pouches? You can purchase those and they have so many uses.
Before you go, marvel at those Glossier Haloscope swatches. So dreamy and creamy! I have been using both in my morning routine and I love how user-friendly they are. They are foolproof. I recommend swiping your finger over the tip and dabbing the product onto your inner corners.
Images: Courtesy of Glossier (3); Glossier/Instagram (2)