10 Things To Do Over Summer Break Before College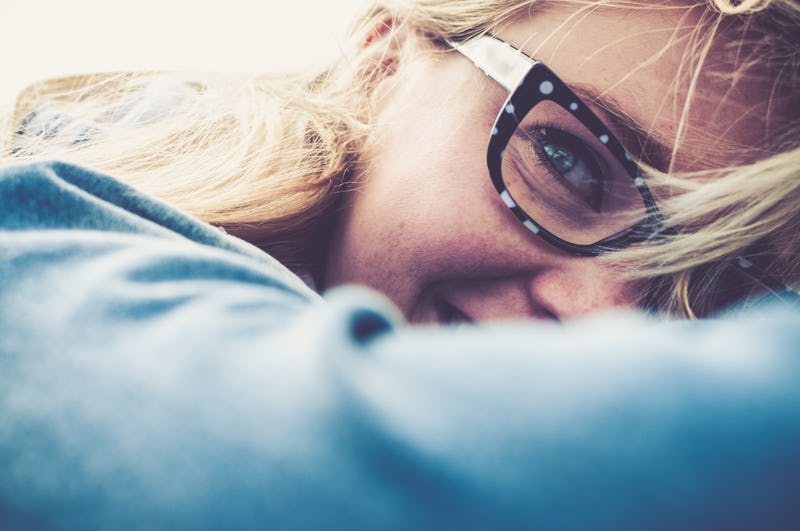 Summer's winding down, and it's getting time to buckle down again for college. In preparation for a successful school year ahead, here are 10 things you can do during summer for a better back-to-school experience come the fall
Chances are you're not at a loss for things to do over summer vacation — if you're just beginning your freshman year you're likely trying to maximize your hangout time with high school buddies before you part ways and if you're a returning student, you're probably trying to kick back this August after a busy stint at an internship. Still, it's worth carving out some time to commit to a few of these activities that will help you get a head start on the school year.
Particularly if you're an incoming freshman, there's a list of things you should do your first week of college, but the real preparation begins even earlier. Even returning students who've graduated from twin XL sheets and know their way around campus should consider how to best prepare for the rest of college that lies ahead. Reading on, you'll find too many things to tackle in a single summer, but explore them all and decide what makes most sense for you — your interests, academic goals, and your desired career. Even the smallest steps toward preparing for the school year will help you once you're inundated with syllabi and have a stacked schedule. Take a time out now to get things in order so you can take on everything that comes your way once the vacation's over.
1. Draw up your calendar
First things first, get your planner and map out the semester. Mark down the school schedule as much as you can, noting holidays, exam periods, and when you'll be due for medical checkups. Once you receive your class schedule, block out the time and also make planned times for studying, extracurriculars, exercise, and other essentials. It will help give you a bigger picture of the semester so you can better plan your time once you build up a workload and have to balance classes, assignments, and the rest of life.
2. Come up with a game plan
Come up with a game plan for how you're going to tackle the school year. If you're returning to college, review your previous academic achievements. A quick review will not only help you pinpoint problem areas you want to improve upon but seeing where you succeeded will energize you and make you excited for the new semester. Set goals for the upcoming year. Make sure they're complete with specific steps, like tackling procrastination by outlining papers as soon as they're assigned, completing a solid first draft at least a day before the due date, or improving test scores by attending office hours and reviewing the material in a study group. Finally, be sure you have everything you need for processing and tackling school work and all the right dorm room gadgets to upgrade your college experience.
3. Research mentors
Use the time you have in the summer to research possible mentors you'll want to reach out to during the school year. Consider the fields you're most interested in and read professor and teaching assistant bios to see whose focus best aligns with your interests. If you're assigned to an academic advisor, make sure to start things off on the right foot to develop a rapport with them throughout the rest of your time in school. You're going to be facing a lot of big decisions in college, and academic advising and mentorship can play a key role in college and career success. If you're a rising senior, make sure to check out alumni databases to see if there's anyone you should reach out to for networking and career-related advice. Tap into professional organizations on and off campus to maximize your resources.
4. Reach out to group leaders
If you're an incoming student and know exactly what clubs you're interested in joining come the fall, reach out to group leaders now. You don't have to wait until orientation to sign up for extracurriculars you're interested in. You'll likely better your chances of getting accepted to talent groups and club athletic teams if you show your interest now and make an effort to connect with their leaders. Extracurriculars are a great way to get involved on campus, expand your network, and make friends. Get a head start by putting your feelers out there now so you're not overwhelmed when you're walking through campus and every other club is handing you brochures.
5. Get a summer job
Earn some extra cash over the summer by working a summer job. Not only will it provide you with supplemental income, it will also be a valuable experience in customer service, work ethic, dealing effectively with colleagues, and developing sales skills. Check in with your university to see what on-campus jobs are available to students that can help ease the burden of tuition while also connecting you with peers. If you can, try to secure a job that relates to your desired field. If you're interested in hospitality, seek a job working in a restaurant. If you're interested in merchandising, a retail job can provide you with excellent firsthand experience.
6. Get ahead on summer reading
While not necessarily your first choice way to spend downtime during the summer, getting ahead on summer reading can be a huge asset once you're swamped during the school year when you'll want to spend your free time hanging out with your college friends rather than with your nose in a book in the library. So if you already know what classes you're taking and the readings assigned, begin tackling parts of them now, outlining what you've covered so you can easily remember a month or two from now. Without deadlines, exams, and FOMO looming over your head, you'll be much more productive and more likely to actually retain what you're reading.
7. Do a creative project
You don't need to be told twice that summer vacation is about taking time out for yourself too. Use some of the time to do things you won't have time for during the school year, like letting your creative juices flow without any time constraints, deadlines, or competing worries. There are plenty of ways to find inspiration and get going on an enjoyable undertaking, and once you're balancing studying and sleep come the school year you'll be happy you took that time to fully immerse yourself in something you love doing just for fun.
8. Volunteer
There are so many great ways to volunteer, so do some research and see what causes and charities interest you. Research groups and organizations that exist near or on campus so you can continue your involvement throughout the school year. If you have an idea for a charity project and don't see it already in existence, begin speaking with peers and resources on campus to create your own. It doesn't have to be complex or far-reaching to have a big impact. It can be something as simple as collecting used books to donate to schools and libraries, or volunteering at local schools to provide mentorship to underprivileged students.
9. Learn to cook
If you haven't mastered simple cooking with the ability to execute a recipe and with a few go-to meals up your sleeve, the time is now. While you may be locked into a dining plan your first year of college, you're going to want to learn to cook for yourself in the following years when the other option is dwindling your budget on takeout or scrimping with Cup Noodles. Take advantage of the extra time during the summer to practice some staple recipes and solidify your basic skills.
10. Clean out your room at home
Unless you have the intention of moving back in with your parents once you graduate, use your free time to begin downsizing your presence in your family's home — donating or recycling things you no longer need and boxing the rest up. It's a nice gesture to your parents, who will then be able to repurpose your bedroom into something that can be used today, and it will also be a productive move toward adulthood. As you go through your childhood's accumulation of stuff, there are things you'll want to take to college and things you'll want to get rid of. You never know if your parents might decide to move down the line and it will be much easier for your college-self or early career-self to adjust if your childhood things are already taken care of.
Images: Unsplash (10), Pexels (2)