9 iOS Features You Haven't Noticed Yet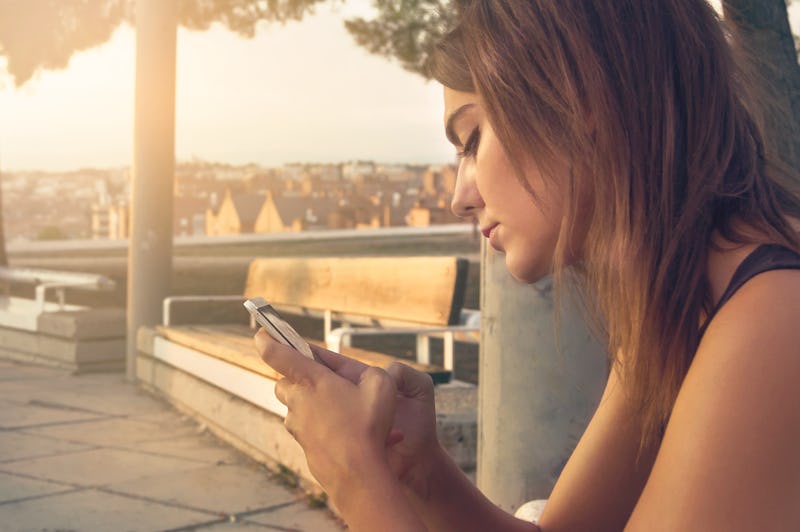 Eons after Apple announced the upcoming release of iOS 10, the official update finally became available on Sept. 13 — and if you're anything like me, you've spent the past two days shirking all responsibilities in favor of ferreting out all the hidden iOS 10 features out there. Who needs things like groceries and friends when you can make your phone screen rain confetti?
For those who have only recently returned from a years-long submarine mission with limited contact to the outside world — the only conceivable way you would have missed this information — Apple announced that iOS 10 and the iPhone 7 would soon be forthcoming at the Worldwide Developer Conference back in June. The final release dates for both arrived on Sept. 7 during Apple's keynote presentation. The iPhone 7 comes with all sorts of nifty nifty new features, like dual cameras and a super long battery life.
But even if you aren't planning on getting your hands on an iPhone 7 when it's released on Sept. 16, you can still get in on the new stuff Apple has to offer. The latest mobile operating system update, iOS 10, brings major changes, especially to the messaging system. You can read through some of the more well-known parts of iOS 10 here, but for those who have already explored the update, here are nine tricks you might have missed.
1. Tapbacks
For those who are too lazy to send a full text, iOS 10 comes with tapbacks — tiny icons you can add to the messages you receive. It's a quick way of acknowledging a text without typing out a reply. To send a tapback, long press on the message and select your reaction from the menu that pops up.
2. Sending Birthday Balloons
iOS 10 adds a bunch of screen effects, but birthday balloons are secretly super easy. To send festive balloons someone's way, just type "happy birthday" and watch your screen light up.
3. Widgets
If you swipe to the right from your home screen, you can access widgets, or shortcuts to different apps. If you don't want to go through the hassle of opening an app, you can use widgets for simple information like calendar reminders or the weather.
4. Drawing On Photos
The update adds Digital Touch to iPhones; previously, it had only been available in Apple Watches. You can use it to send sketches, heartbeats, kisses, and more, but you might not have realized that you can draw directly on photos now, too. To find out how, check out this guide to drawing on photos in iOS 10.
5. Bedtime
If you're the type to get engrossed in the depths of Reddit and resurface at 2 a.m., three hours after you should have gone to bed, you'll love the new Bedtime feature in iOS 10. Found next to the alarm section of your Clock app, Bedtime will remind you to go to bed based on information you put in. You can even enable it to only remind you on certain days of the week.
6. New Emoji
The update brings more than 100 new emoji that better represent their user base. On top of the rainbow pride flag, many existing emoji have been redesigned for more gender options; the running man is now a running woman, for example, and single parent families have been added.
7. Invisible Ink
Among the many Bubble Effects in iOS 10, Invisible Ink may prove to be the most useful. The feature allows you to send blurred photos or messages, which become clear only when the recipient swipes over them.
8. Searching Photos
The days of desperately scrolling through hundreds of photos for a specific image are over (as soon as you download iOS 10). The update categorizes your photos automatically, so you can search for different subjects.
9. Remembering Where You Parked Your Car
If you use Apple Maps, iOS 10 keeps a note of when you stop driving, and it automatically drops a pin where you parked your car. If that's not a compelling reason to download iOS 10, congratulations on your adulthood. For everyone else who spends hours wandering in search of their vehicle, it might be time to start using Apple Maps.