Bustle's Editors On Selena Gomez + Sabra Hummus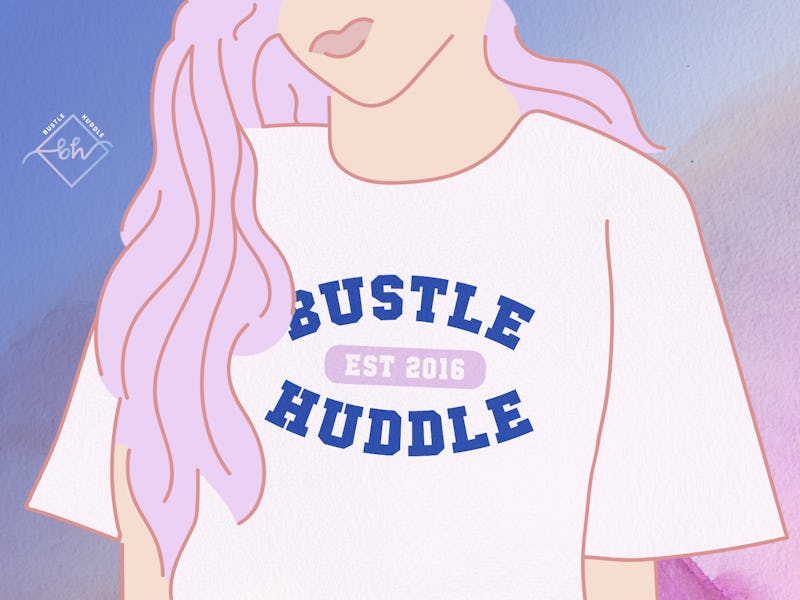 Happy Monday, everyone! The first day of the workweek is generally something of a slog, and the first day of a short workweek tends to be even worse. Add in the cold weather (especially if you're in New York) and the fact that the Gilmore Girls revival is still several days away, and you've got the recipe for a pretty miserable day. But fear not — this Monday was filled with plenty of interesting news from entertainment, politics, the fashion sphere and more that'll surely cheer you up — or at least distract you from the weather — if the day has got you feeling down. Check out some of the topics that Bustle's editors obsessed over today:
Bustle + A Body Project
In the latest edition of A Body Project, Bustle's series featuring body positive advocates discussing the body parts they struggle with feeling confident about, Jonquel Norwood, an illustrator and artist, opens up about her stomach. "I had to look at myself and say, 'OK, you have a belly, it's here and it's not going anywhere,'" Norwood says in the interview, discussing how she gained confidence in that area. "'So get over it and put on the dress, bikini, [or] crop top. If people stare, who gives a damn?'" Hell, yes.
From The Editor: "In the last two years, body positivity has been talked about a lot across the Internet. But I'm hoping that A Body Project is a reminder that even the most confident of humans don't have 100 percent perfect body image, 100 percent of the time," says Marie Southard Ospina, who runs the series. "Even Jonquel struggles to embrace her belly because, realistically, women and femmes are taught to dissect and criticize their bodies from Day 1. It takes a long time to deconstruct that sh*t, which is what I hope this series reiterates, but it's definitely possible!"
Selena Gomez + The AMAs
Like most celeb-filled awards shows, the AMAs, which aired Sunday night on ABC, were filled with big moments, from the mini One Direction reunion to the Melania Trump impression provided by host Gigi Hadid. But nothing was better to see than Selena Gomez's return to the stage, as the singer had taken a well-deserved break from public life for the past few months. Read the transcript of Gomez' emotional acceptance speech for her Best Pop/Rock Female Artist award here, but be prepared — your eyes will be watering before you know it.
Meet Your Next Disney Obsession: Unless you're living under a rock, you probably know that Moana, Disney's newest movie, is out this week, and that its star, Auli'l Cravalho, is about to be huge. The actor and singer is barely 16 years old, but when you read Bustle's profile of the teen, you'll see why she's set to become Hollywood's next big thing.
The Catholic Church + Abortions
On Monday, Pope Francis announced that priests worldwide can now forgive women who have abortions (previously, abortion was considered a sin that could not be absolved except by a bishop's approval, and it led to automatic excommunication). It may not be cause for celebration — abortion is still considered a "moral evil" by the church — but here's why it's still a big step forward.
Thanksgiving Survival 101: Much has been said about why you shouldn't talk politics with your family over Thanksgiving dinner, especially with this past election. But this is why it might actually be a good idea to bring up Trump, Clinton and co. at your holiday meal, regardless of the dirty looks you're surely gonna get from your relatives.
Kanye West + Saint Pablo
To say Kanye West has had a crazy week would be an understatement. From announcing his support for Donald Trump to calling out Beyonce and Jay Z on stage, the star has been busy making headlines these past few days. And on Monday, it was announced that he is cancelling the remainder of his Saint Pablo Tour. Sorry, Yeezus fans — better luck next time.
Set Your Netflix Queue: Dave Chappelle is back. The legendary comedian has three Netflix comedy specials coming, and while details are scarce, his gig hosting SNL recently definitely bodes well for the quality of these upcoming shows.
Hummus + Your Fridge
Bad news, Sabra fans. If you're one of the many people obsessed with the company's trademark hummus, you're not going to be pleased with the news that that very hummus has been recalled for a possible listeria contaminiaton. Find out here which particular brands are affected (your Sabra Guacamole is safe, for instance), and start changing up this week's grocery list, stat.
Fun Fact: Black Friday is coming up, and many people are busy planning their shopping trips. But as it turns out, Black Friday isn't actually the cheapest shopping day of the season — that'd be the days leading up to Christmas, when stores work on pushing out products before the new year hits. Who knew?
Today's WTF Moment: "Pilgrim porn" — the porn term that saw the biggest increase in searches over Thanksgiving, according to a study by Pornhub. Alrighty, then.
What To Watch: In the 50th (!) episode of Jane the Virgin, Jane deals with her cousin's unexpected visit, Petra and Rafael figure out their finances, and Rogelio decides whether or not to tell Xo how he feels. All in all, another twist-packed, fast-paced episode of the acclaimed show —so don't miss it when it airs at 9 p.m. on The CW.
Design: Chelsea LaSalle, Alyssa Foote, Jordan Hughes/Bustle; Images: Substantia Jones/Bustle