Everything You Want To Know About 'Prince Harry'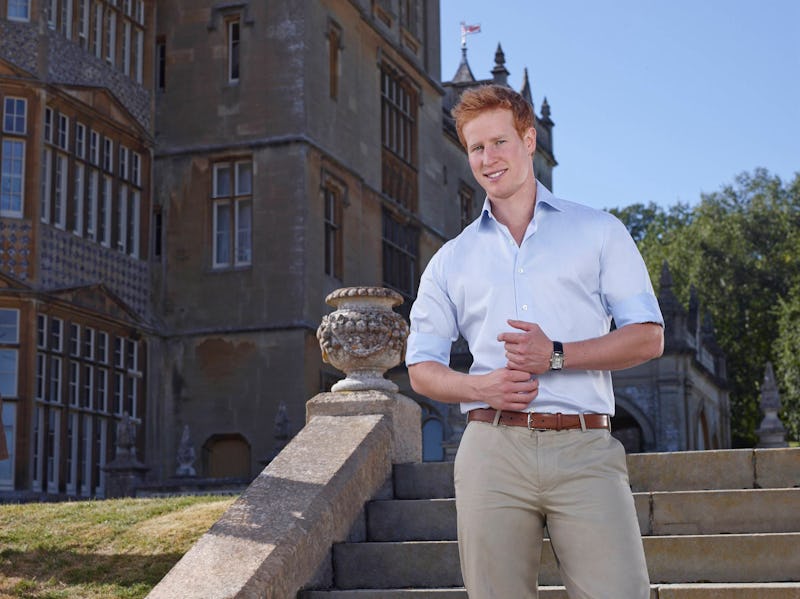 In this age of celebrity tabloids, it seems like we know just about everything about the British royal family. Some fun facts we've discovered recently are Prince William flies coach, Kate Middleton is awesome at sailing, and Prince George isn't easily impressed. But there's one royal mystery we haven't quite pinned down yet: Who plays the fake "Prince Harry" on I Wanna Marry Harry, also known as Fox's upcoming dating competition/documented act of cruelty?
On the greatest television event this summer, 12 women will compete to win the heart of an English redhead who looks and acts like Prince Harry. Don't worry; the real Prince Harry may be recently on the market, but he's not desperate enough to look for love on a reality show yet. Yet. No, the man at the center of I Wanna Marry Harry is actually a Prince Harry lookalike named Matt Hicks who fools the contestants into believing he is fourth in line for the British throne.
Hicks actually lived quite a normal life before his time in the spotlight. Well, as normal as one can live when you look like Prince Harry. He worked for an environmental consultancy firm and lived with friends before I Wanna Marry Harry came into his life. However, he did recognize his royal resemblance and also worked as a Prince Harry lookalike before being hired as the Prince Harry lookalike. Hicks' Facebook page advertises his availability for appearances where he can clearly rock several different Harry looks, from preppy to princely.
Hicks' brush with fame as a Prince Harry impersonator began when he appeared on the U.K. cooking competition Come Dine With Me and danced in a bizarre promo video for Ice Age 4: Continental Drift along with some other royal family lookalikes in 2012. The next year, the production company of I Wanna Marry Harry contacted Hicks after they stumbled upon his photo on a Prince Harry lookalike website. During the interview process, Hicks says he didn't know what the show was going to be about other than that it would involve royal lookalikes. When Hicks got the job and heard about the premise, his initial reaction was that it sounded "absolutely ridiculous." Ridiculously amazing, amirite?
Once Hicks got the gig, he transformed into a truly convincing Prince Harry by dying his natural blond hair red, mastering royal activities like clay pigeon shooting, and knowing every personal detail about the real prince. Hicks must have really captured the essence of Prince Harry because he caused quite a stir last weekend when he hit Memphis to promote the show. Yes, faux Harry was in the same city at the same time as real Harry. We're glad it didn't throw off the space-time continuum.
Hicks could barely get through the streets of Memphis without crowds of people rushing toward him to take selfies. Hmm, either the contestants on I Wanna Marry Harry aren't as easily duped as we thought, or the general public is just as gullible. Either way, everyone loses.
Image: Daniel Smith/FOX