Don't Worry, You Can Watch 'Homeland' Without a TV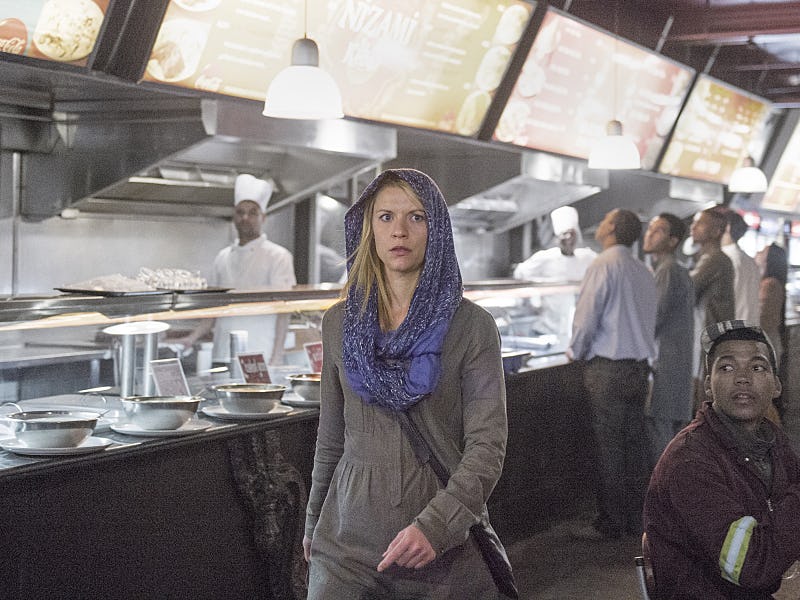 Are you ready for more Carrie Mathison, but have Sunday plans that don't involve terrorists and hedge mazes? That's understandable. Season 4 of Homeland premieres Oct. 5 on Showtime and if you can't catch it or don't have Showtime, you don't have to be missing out. There are plenty of ways to catch the drama series and I'm here to tell you how to watch the Homeland premiere.
This season is shaping up to be pretty exciting, with new enemies to face and the possibility of new romances. I'm always just excited for Mandy Patinkin's beard. We will also be seeing some prolonged scenes in new locations. Will Claire Danes' Carrie find a jazz club in Pakistan? These are the hard hitting questions, people. With Brody out of the picture, this season has opened a whole realm of possibilities. Which is encouraging, because I've been rolling my eyes at the Brody family for a while (talking about you, Nick and Dana — Jessica can stay and I'm sure Chris is out of the room somewhere doing just fine). It's time to move on.
How can we watch this thing? I recently learned that my parents still use their DVR. Remember those? You can do that too if you have both Showtime and a DVR, of course. You won't even have to fast forward through commercials. What a concept. Let's investigate the other options for those of us who aren't so lucky.
I Spy ShowtimeAnytime
If you have a Showtime subscription or "access" to one, Showtime Anytime is free and episodes will go up at the same time the episode airs. Ah, technology! There's a fantastic app for some devices as well. Plus, I can tell you from personal experience that this app is not nearly as crash-prone as HBOGo. Make sure you have the right color pens, and let's go!
Tortured without Showtime
It's difficult to make appropriate puns about this show, y'all. Do some Saul searching? Nope, that's even worse. If you aren't fancy enough to have Showtime, most OnDemand channels allow you to view limited amounts of Showtime episodes as a free preview to get you to purchase their service. Just don't give into temptation! They'll bleep out the curse words and put awkward banners over the nudity, but you can still catch up on the plot. You watch Homeland for the intense political plot and engaging characters, not the sailor language and boobs, right?
Shell out some US Dollars!
Or whatever currency. I don't discriminate. If you don't want to pay for a whole Showtime subscription (which is silly, with Masters of Sex, Shameless, Penny Dreadful, and all their choice programming right now), you can always buy episodes individually. They'll likely go up the next day on Amazon Instant Video, iTunes, and Google Play. With the right app, the premiere will be on your television or other device in no time.
Images: Joe Alblas/SHOWTIME; Giphy (3)