12 Game Of Thrones Filming Locations You Can Visit IRL
From historic castles to stunning parks and mountains with breathtaking views.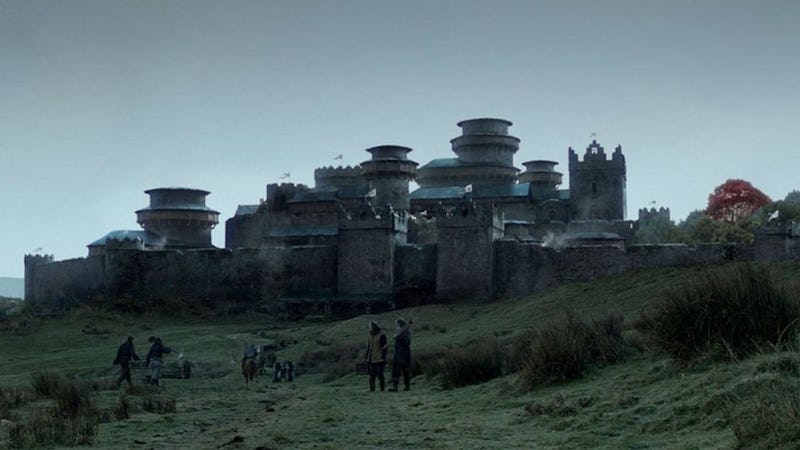 HBO
Game of Thrones is returning to HBO with a prequel show — but don't expect to see familiar snowy locations like Winterfell, Castle Black, or Beyond the Wall. Set 300 years in the past, House of the Dragon follows House Targaryen (the ancestors of Emilia Clarke's Daenerys) and their rise to power in what we now know as King's Landing in The South.
This marks a shift from the original Game of Thrones, which kicked off with House Stark and was initially set in the freezing northern region. HBO has kept the plot of the prequel tightly under wraps, but it's unlikely that House of the Dragon will feature The North — at least for now. As The Belfast Telegraph reported, in 2020 HBO ended their 10-year tenancy with Titanic Studios in Belfast, Northern Ireland, where many of their sets were headquartered. Instead, the majority of the House of the Dragon series was filmed in a studio just outside of London, where the weather is much "warmer, drier, and sunnier," per Entertainment Weekly.
Still, that doesn't erase the possibility that the show could eventually venture to The North. A source told The Times that the production team will probably return to the sets there eventually, since there's a high "level of investment and internal scenery" there. And you can of course still visit those iconic sites. (Even though the House of the Dragon didn't film there, the series continues to be a boon for the local economy, with NBC News estimating in 2019 that 129,000 visitors came to see Game of Thrones' outdoor filming locations that year.) Here are the filming locations for Winterfell and The North that you can check out, which span from North Ireland all the way up to Scotland and even Iceland.
This article was originally published on