13 Books Like Bridgerton, For Those Who Can't Get Enough Of The Regency Romance
Who doesn't want more 1800s steaminess?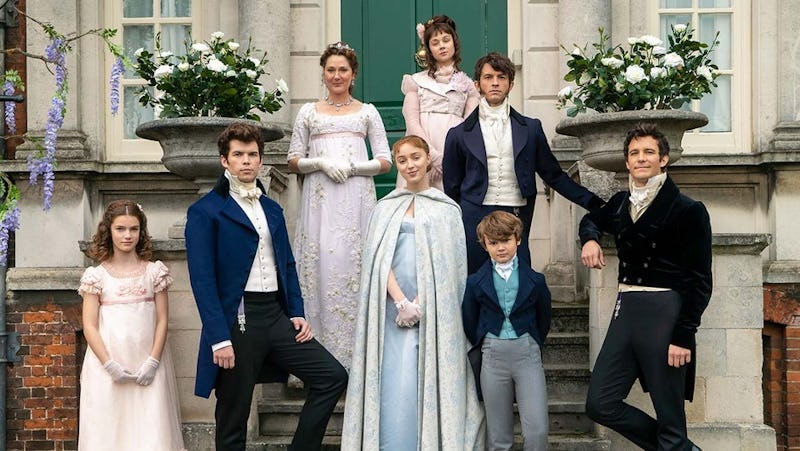 Netflix
Shondaland's Bridgerton debuted on Netflix just in time to salvage what was left of 2020. Based on Julia Quinn's bestselling novel The Duke and I, the Regency rom-com series follows a young couple of schemers from their fake dating woes to falling in love. If you — like the rest of us — just can't get enough of Netflix's new series, these 13 books like Bridgerton will help fill the entertainment void that follows your marathon-watching session.
Bridgerton may be a Regency romance, but fans aren't flocking to the series for historical fiction alone. Daphne and Simon's manufactured attachment looks a lot like the fake-dating trope popular in contemporary romance, and the constant meddling from the main characters' family members will be all-too-familiar to romance readers. It's impossible to talk about Bridgerton without mentioning the cast's ethnic diversity, but it may surprise you to learn that there are plenty of historical romance novels focusing on characters of color.
Whatever your reason for loving Bridgerton, you'll find something on the list below that will satisfy your craving for more. All of the above tropes and more can be found on the list below. Here are 13 books like Bridgerton to read after you marathon-watch it: