13 Feminist Documentaries On Netflix That Everyone Should See
From Becoming to Knock Down The House, add these to your watchlist.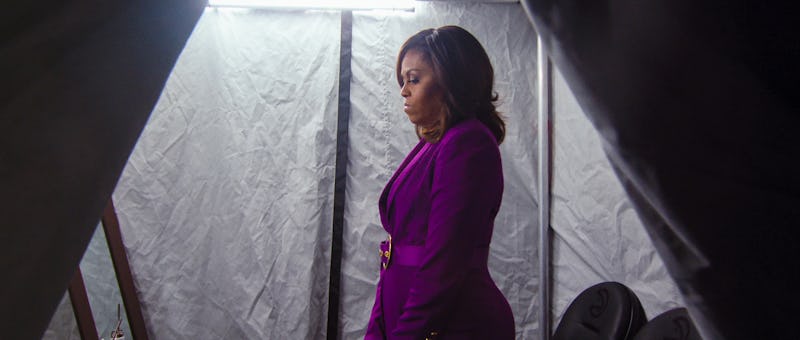 Courtesy of Netflix
Twenty-four hours after Donald Trump's historically mediocre inauguration in 2017, the global Women's March movement made U.S. history as the most attended protest in the country. Three years later, protests calling for justice and supporting Black Lives Matter popped up all over the country, bringing issues of privilege and intersectional feminism to the forefront of the women's movement. It's important that modern feminists be exposed to all different kinds of feminist thought and issues facing women worldwide, and to help in this endeavor, here are 13 feminist documentaries on Netflix everyone needs to watch.
There are a lot of feminist docs on Netflix, something that's made especially notable when taken alongside the relatively few female-driven fiction movies we've seen in our daily lives. Netflix's documentary selection ranges from biographical films to investigative filmmaking, and the feminist documentaries are no different. Whether you want to learn more about the history of feminism or modern injustices and current political events affecting women all over the world, there is a feminist documentary for you. Here are the 13 feminist documentaries on Netflix to embrace going forward.
This article was originally published on