Everything To Know About Amanda Seyfried's Thelma & Louise Musical
It may not be Mamma Mia 3, but the actor's upcoming new musical is sure to be just as wild.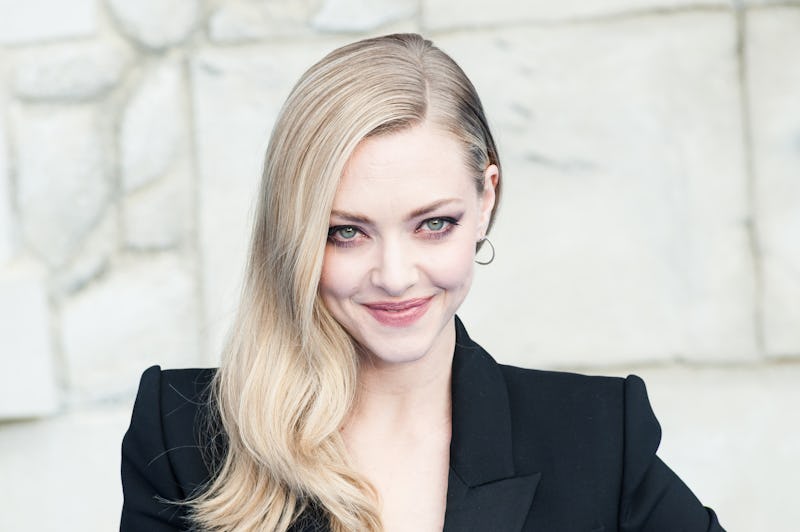 Future Publishing/Future Publishing/Getty Images
Amanda Seyfried couldn't accept her Golden Globe win in person on Jan. 10 because she was "deep in the process of creating a new musical." Now, after speculating that it could be Mamma Mia 3, fans finally have some insight into the mysterious new project. On Jan. 13, Variety reported that Seyfried is involved in a workshop for a musical adaptation of Thelma & Louise, the 1991 film starring Geena Davis and Susan Sarandon as the titular characters and Brad Pitt in one of his first major film roles.
After the actor won the Globe for Best Actress in a Limited Series, Anthology Series, or TV Movie for her Emmy-winning role as Elizabeth Holmes in The Dropout, she took to Instagram to accept the award, thanking her Dropout family and giving a little clarification on the project that prevented her from attending the show. "I had to miss it because I am working on something that is magic, and it's musical, so I'm finally get to do something that I've never really done," she said. "That's all I really can say about it. Hopefully more soon, but it's a lot of work."
Seyfried has yet to comment on the new adaptation, and it's not clear which role she would play, but reports indicate that a Thelma & Louise musical has been in the works for much longer than fans may think. The Mean Girls star even has a potential onscreen BFF that's already been cast. Here's everything you need to know about the new Thelma & Louise musical.
Thelma & Louise Musical Cast
Along with Seyfried, Evan Rachel Wood has reportedly been cast in the project. Assuming they play the titular duo, it's not known which character each actor would portray. Casting for other roles, including Pitt's heartthrob character J.D., has yet to be determined.
Thelma & Louise Musical Plot
Given how the 1991 film's Oscar-winning screenwriter Callie Khouri is also attached to the musical, the plot is likely to stay true to the original movie — but with new songs, choreography, and ample opportunities for jazz hands, obviously. Singer-songwriter Neko Case is reportedly creating the musical's score, with Haley Feiffer in charge of the book. In addition, theatre director Trip Cullman has apparently been set to direct the film since 2021.
Thelma & Louise focused on two best friends, housewife Thelma (Davis) and waitress Louise (Sarandon), who embark on a road trip to the mountains that gets halted when the duo mistakenly commits a major crime (in self-defense), and their plans go terribly wrong at every turn. The movie was nominated for six Oscars, including both Sarandon and Davis for Best Actress, winning the award for Best Original Screenplay.
Thelma & Louise Musical Trailer
Given how production on the Thelma & Louise musical seems pretty far off, this only means the trailer is even farther off. This post will be updated as more details are revealed.
Thelma & Louise Musical Release Date
While the film is being workshopped at the moment, a potential release date has yet to be announced. This post will be updated as more details are revealed.