Bachelor Franchise Stars Respond To Backlash Over Receiving PPP Loans
"Please stop lumping me in with The Bachelor. I don't f*ck with them anymore, they don't f*ck with me. Point blank. Thanks."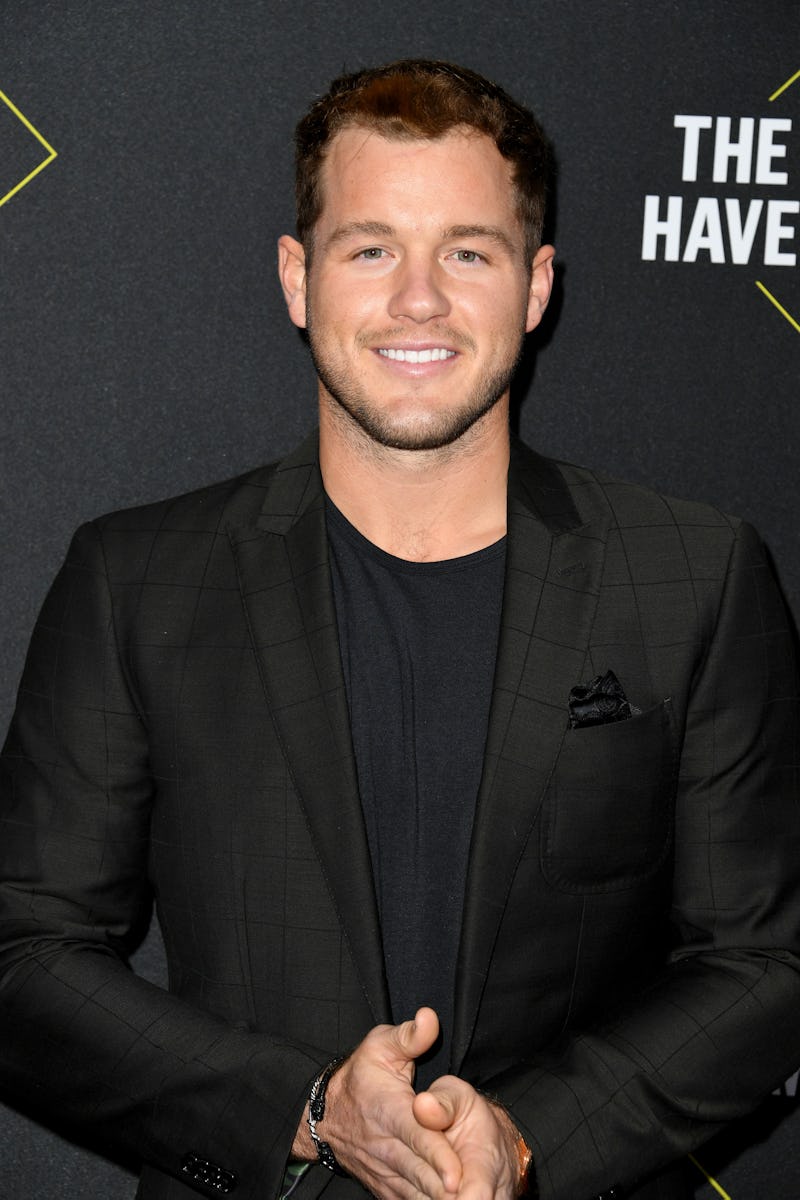 Jon Kopaloff/FilmMagic/Getty Images
The world was upended by the coronavirus pandemic, and small and independent businesses took a hit. To help these business owners keep their ventures afloat, the Payment Protection Program (PPP) loan was created. According to Business Insider, freelancers, gig workers, and self-employed people (yes, that includes influencers) also qualified for the COVID-19 relief loans. Aside from lending money in a time of need, another great feature of these loans is that they can be forgiven in full or partially — borrowers just need to meet certain criteria. As many businesses and individuals continue to struggle amid the pandemic, Bachelor franchise stars Tayshia Adams, Colton Underwood, Arie Luyendyk Jr., and Dale Moss came under fire this week for taking out federal relief loans upwards of $10,000.
On Monday, with PPP loan data made available to the public via FederalPay.org, shrewd Redditors discovered that four franchise stars took out PPP loans under their LLCs. Season 22's Bachelor Luyendyk took out a $20,830 loan for his LLC, Instagram Husband; Season 16 Bachelorette Adams took out a $20,833 loan under Tayshia Adams Media LLC; Bachelorette alum Moss applied for a loan of the same amount yet to be disbursed; and Underwood, through his Colton Underwood Legacy Foundation, took out $11,355 in loans.
The shocking revelation led other stars in the Bachelor franchise to take to social media to weigh in, and they did not mince words. On Twitter, Season 21 Bachelor Nick Viall called the move "savvy and shitty," while Season 14 Bachelorette star Jason Tartick took to Instagram to explain why he thought about applying for the same loan and decided not to because "it's not fair."
Two of the stars embroiled in the PPP controversy defended their decision to borrow loans amidst the backlash. Via her rep's statement to TMZ, Adams responded, saying the loan was used to hire an employee who, at the beginning of the pandemic, was "previously laid off from a media company." Her rep added, "As a business owner, television and podcast host, and brand ambassador, Tayshia obtained a PPP Loan that enabled her to hire an employee, to whom she offers market-based pay and benefits."
Meanwhile, Underwood's rep told TMZ that it was his nonprofit that filed for the loan and that "none of the PPP went directly to Colton." They added, "In fact, Colton has never received any form of payment from the foundation; all of the proceeds go directly to people living with cystic fibrosis."
Aside from the statement, Underwood took to his personal social media on Monday, June 28. According to E! Online, he posted in an Instagram Story, "My nonprofit filed for a PPP because we cancelled our charity events for this year. We help people living with CF."
Apparently, he was also tired of being clumped together with other Bachelor stars, adding, "I don't make a dime from my nonprofit…please stop lumping me in with the bachelor. I don't f--k with them anymore, they don't f--k with me. Point blank. Thanks."
Still, more and more Redditors and other Bachelor alums are saying it's "not fair," especially since many others — who they deem more deserving of the loans — need them too. Twitter is not happy either.
And while some people focused on the act of getting loans, others fixated on Luyendyk's LLC name.
Some Redditors even pointed out that Luyendyk's loan is especially "infuriating" since he just purchased a four-bedroom second home in Hawaii with his wife Lauren Burnham and posted about it in an April 2 YouTube house tour vlog.
Capturing the sentiments of many, Twitter user @hillary_fae posted, "Really embarrassing for Lauren and Arie to need a PPP loan to help with the home renovations."
Luyendyk has yet to respond to these reports.