14 Bridgerton Set Secrets That'll Make You Want To Rewatch — Again
Jonathan Bailey has some explaining to do.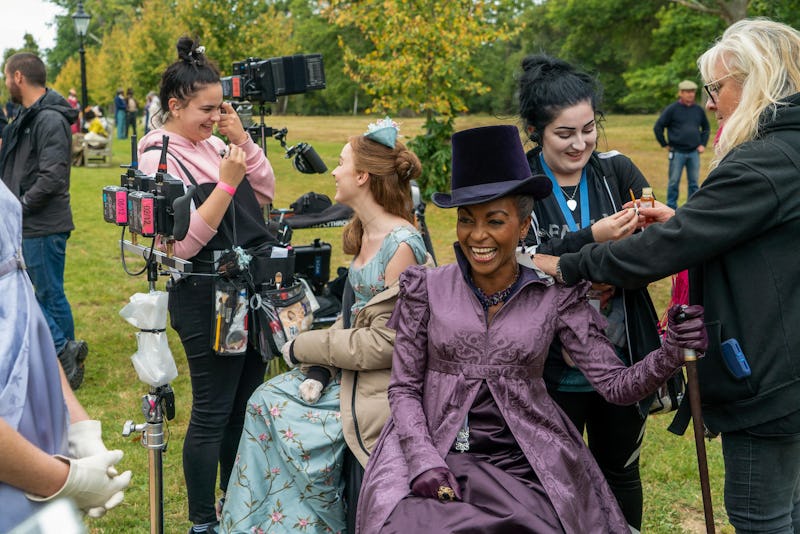 LIAM DANIEL/NETFLIX
The first product of Shonda Rhimes' $150 million Netflix deal, Bridgerton is a lavish period piece. But while the realities of the society it depicts may feel stuffy and constricting, the viewing experience is anything but. The show's 19th-century social season feels familiar, its relationships among friends and family well-worn and authentic — and that's not by accident, according to those who worked behind the scenes. With Season 2 already greenlit by the streaming platform, you're likely eagerly awaiting the return of more Regency-era England antics and the answers to some pressing questions that remain from Season 1. Seriously, who is the Featherington heir?
Whether it's your first or fifth time watching, there is still so much to learn about the making of the hit series. From discovering why Penelope Featherington is a Scorpio to noticing that Game of Thrones-level editing mistake, the Bridgerton universe is the gift that keeps on giving. And as you settle in for your next rewatch (you know you will, if you haven't already), these Bridgerton set secrets reveal how the Shondaland team achieved such a stellar Regency romance.