5 Clues Grey's Anatomy Won't Actually End After This Season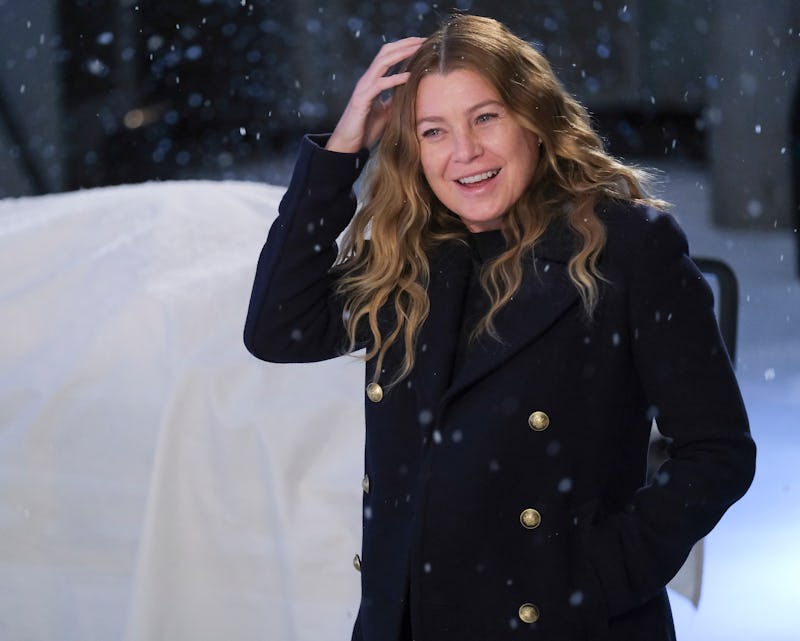 ABC/Ron Batzdorff
As Meredith Grey's life has continued to hang in the balance, speculation that Season 17 could be Grey's Anatomy's last has only become increasingly rampant. Further fueling the rumors is the fact that nobody, including showrunner Krista Vernoff, seems to know the answer. "I'm planning a season and a finale that could function as either a season finale or a series finale," she told The Hollywood Reporter in March, explaining that she'd asked ABC execs to give her a heads up before beginning production on Season 17's final episode. "I'm planning for both contingencies and it's hard and it's not ideal. It's not where I wish we were."
Even the cast remains in the dark, with Camilla Luddington, who plays Jo Wilson, telling StyleCaster earlier this month that the season finale was still a "big secret" among her co-stars. (On April 13, Luddington tweeted that the finale was the only episode the cast had yet to read). "I knew going into it that a lot of people's contracts were up this season, and whenever that happens, you need a few things," she said. "You need an official pickup from the studios, and you need people to re-sign. So I knew it was going to be one of those things where it feels different this season."
Amid all the uncertainty, here are five clues that this isn't really the end for Grey's.
Ellen Pompeo wants Grey's to end the "right" way.
ABC Entertainment president Karey Burke made clear in January 2020 that "Grey's Anatomy will live as long as [Ellen Pompeo] is interested in playing Meredith Grey." Though Pompeo's current contract expires at the end of Season 17, the actor seemed to hint that the decision wasn't entirely up to her. "We honestly have not decided. We're really trying to figure it out right now," she revealed of her conversations with fellow Grey's producers on the Feb. 28 episode of CBS Sunday Morning. "To end a show this iconic… how do we do it? I just wanna make sure we do this character and this show and the fans… I wanna make sure we do it right." It seems unlikely that a heavy season — during which her character has largely been unconscious — would be the way to go out, especially without giving fans much notice to mentally prepare.
Chandra Wilson said Grey's isn't ending.
One of three remaining original cast members, Chandra Wilson, aka Miranda Bailey, denied that the show is ending in a December interview with Entertainment Tonight, pointing to the fact that "the network's not ready, the studio's not ready, the fanbase isn't ready, [and] the numbers are too good," among other things. "Especially in light of what's happening right now, it's like, do we want the last season to be about COVID? Or do we want us to be able to put some nice ribbons around it with rainbows and balloons and things?" she added. "I know on the creative end the conversation comes up, but on our end, on the actor end, we're like, look, whatever it is that you want us to do. Whatever life you see for these characters, as actors, we're ready to bring that to life. So greater powers have those conversations than us."
Several cast members already have contracts.
Deadline reported in July that Luddington, Kim Raver (Teddy Altman), and Kevin McKidd (Owen Hunt) had all signed three-year contracts heading into Season 17. While that doesn't necessarily mean that the studio will renew the show, it certainly signals their interest in doing so. Indeed, the three actors' reported contract renewals followed a June statement from Burke that the network was "in conversations" with Grey's producers, whom she said "know that we'd like it to be part of our schedule for as long as they are interested in making more episodes."
Characters keep bringing up Meredith's kids.
Everyone from Patrick Dempsey's Derek Shepherd and T. R. Knight's George O'Malley to Lexie Grey and Mark Sloan (Chyler Leigh and Eric Dane, respectively) have shown up on Meredith's beach over the course of Season 17. Even living characters like Hayes, aka McWidow (Richard Flood), have appeared, and they all had the same thing to say: Meredith's young children — Ellis, Bailey, and Zola — still need their mother. "We all need you to fight," Hayes said in the March 18 episode. The various characters have each intimated that the choice between life and death lies in Meredith's hands — and would she really decide to leave all of her loved ones behind? Plus, if Meredith survives COVID, what other definitive reason would there be to end Grey's?
Hayes is still a potential love interest for Meredith.
Speaking of Hayes, his appearance on the beach in the same episode as Derek seemed symbolic of Meredith's late husband giving his blessing for her to begin a new romantic chapter. Cristina (Sandra Oh) literally sent Hayes to Meredith, and with him sticking so closely by her side as she fights for her life, there certainly seems to be potential for a future, should she live. Plus, given DeLuca's tragic death, Hayes seems to be the most obvious choice for her love life moving forward.
Potential for future storylines doesn't necessarily mean Grey's will continue, but they certainly bode well for the show's future. In the absence of ABC making an official announcement, anything could happen (this is Grey's, after all), but don't count out the show just yet.