The ER Cast Is Reuniting For A Much-Needed Dose Of Nostalgia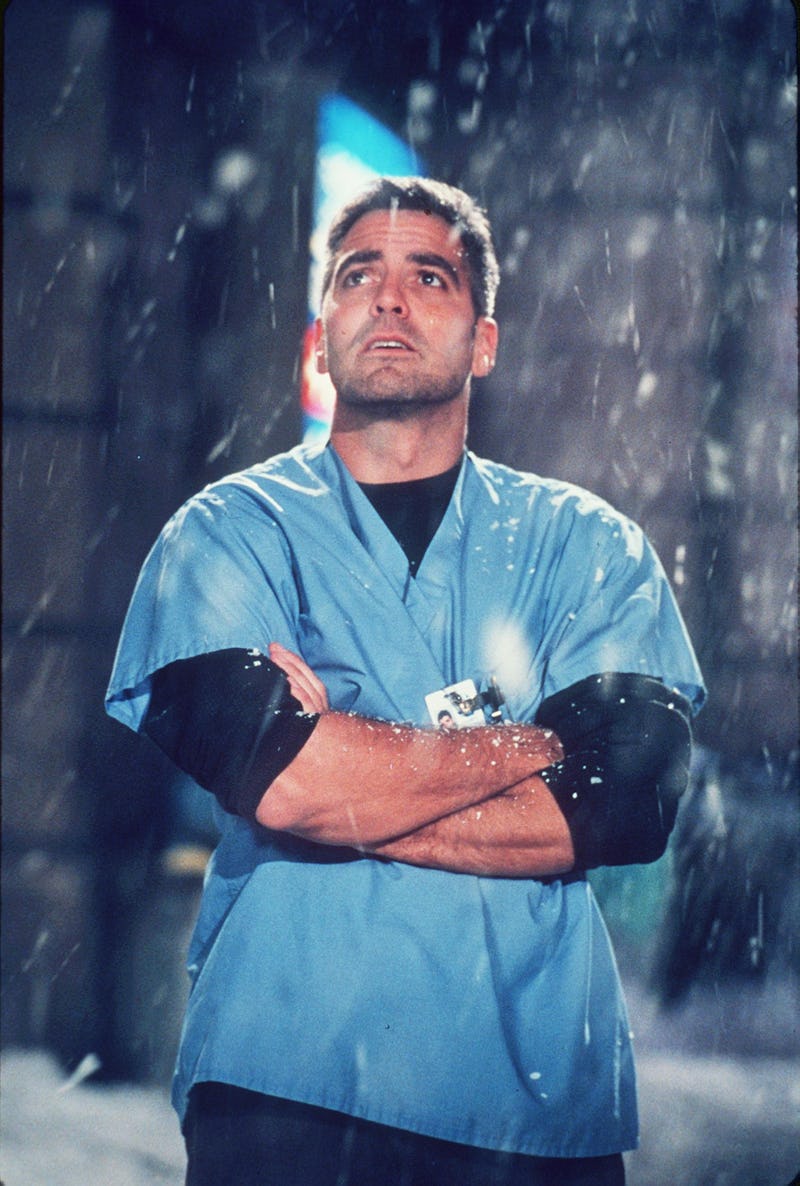 Getty Images/Hulton Archive/Getty Images
ER fans (and really anyone who wants to check in on George Clooney and co.), rejoice — the stars of the beloved medical drama will be reuniting this month, so mark your calendars now. People broke the exciting news on Tuesday, April 13, announcing that the ER reunion, much like all those other cast reunions last year, will be a virtual affair. Come April 22 at 8 p.m. ET, the doctors of the fictional Chicago County General Hospital hospital will come together on People's social channels, including YouTube.
The event will be the latest star-studded show by Stars in the House, an online series hosted by Seth Rudetsky and James Wesley. The program originated during COVID-19 as a way to help raise money for out-of-work entertainment workers as part of the Actors Fund. The ER reunion will benefit the Waterkeeper Alliance, a nonprofit focused on clean water access, of which former ER star Gloria Reuben is president. "I am absolutely thrilled to be reuniting with my ER family for a cause that is so close to my heart, and so grateful to Seth and James for allowing us to use their incredible platform to do so," Reuben, who played Jeanie Boulet, said in a statement.
The full lineup of returning faces will see Reuben, Clooney, Noah Wyle, Laura Innes, Anthony Edwards, Alex Kingston, Julianna Margulies, Goran Visnjic, Paul McCrane, Ming-Na Wen, Laura Cerón, Yvette Freeman, Conni Marie Brazelton, and CCH Pounder together again. Similar to other reunions on Stars in the House, the event will watch "the cast reminisce about their time at County General Hospital and answer live questions from fans," per People. So don't expect to see any actual continuation of the ER story, which ran for 15 seasons from 1994 to 2009. In fact, several of the actors played characters who died over the course of the show (it wasn't the first medical drama to use the beach as a metaphor for death, either), so look forward to a more straightforward catch-up session.
If you need more nostalgic TV content, going down the Stars in the House rabbit hole will reveal reunions with the Grey's Anatomy, Crazy Ex-Girlfriend, Family Ties, and The West Wing casts.