Florence Pugh Felt "Immense Guilt" Over One Of Her Biggest Roles
"I'd never played someone that was in that much pain before."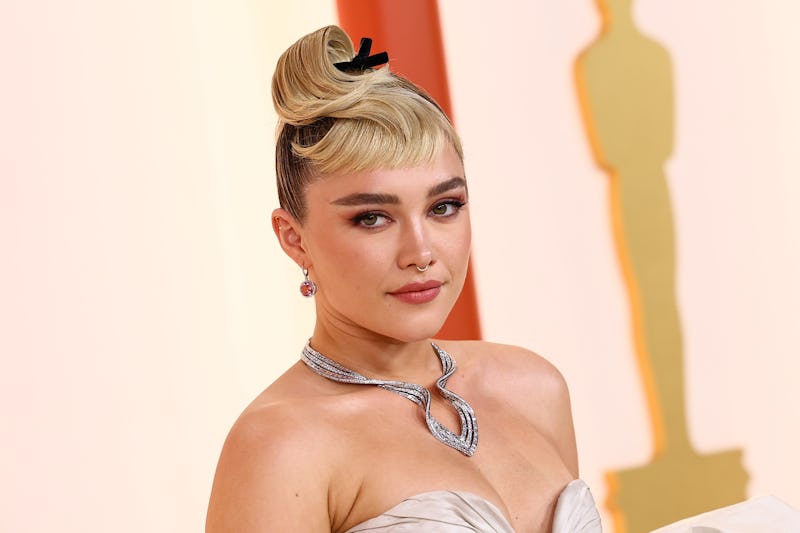 Arturo Holmes/Getty Images Entertainment/Getty Images
With acclaimed performances in Little Women, Don't Worry Darling, and Netflix's The Wonder, Florence Pugh is fast becoming one of Hollywood's brightest stars. As fans of the actor will recall, 2019's Midsommar is deemed one of Pugh's breakout roles, and during a recent interview, the Academy Award-nominee opened up about the "immense guilt" she felt after filming the folk horror flick. In the Ari Aster-directed film, Pugh stars as psychology student Dani Ardor, who, along with her boyfriend and his buddies, jets off to Sweden to attend a midsummer festival. Upon arrival, however, not everything is as it seems, and a string of horrifying events ensue.
Speaking on the Off Menu podcast, hosted by comedians James Acaster and Ed Gamble, the actor discussed how she became "wrapped up" in her portrayal of Dani. "I'd never played someone that was in that much pain before and I would put myself in really s*** situations that maybe other actors don't need to do but I would just be imagining the worst things," she explained, adding that filming became "more weird" and "harder to do" each day. "I was putting things in my head that were getting worse and more bleak," Pugh shared. "I think by the end I definitely abused my own self in order to get that performance."
Speaking to podcast hosts Acaster and Gamble, the Black Widow star also recalled how she felt "immense guilt" when she left the Midsommar set to begin shooting Greta Gerwig's Little Women.
"I remember looking [out the plane] and feeling immense guilt because I felt like I'd left her in that field in that state," the actor explained. "I definitely felt like I'd left her there in that field to be abused … almost like I'd created this person and then I just left her there to go and do another movie."
During her Off Menu podcast appearance, Pugh also touched upon the online scrutiny she's faced in recent years, and set the record straight about a long-standing Twitter rumor regarding her "fake" accent.